As war rages in Europe, Switzerland is wrestling with its neutrality
09.12.2022 – THEODORA PETER
Switzerland has been practising neutrality for longer than virtually any other country. But is it in keeping with the times? The political debate on the issue was reignited by Russia's invasion of Ukraine. Sooner or later, the underlying question will be decided at the polls.
Neutrality is as much a part of Switzerland's identity as direct democracy is. Switzerland does not get involved in foreign conflicts, but helps out in humanitarian crises and acts as an intermediary. This understanding of its role met with a mixed reception on the international stage in the past. There were words of encouragement for its willingness and efforts to promote peace, and criticism for staying on the sidelines and profiteering – whether during the Second World War or during apartheid.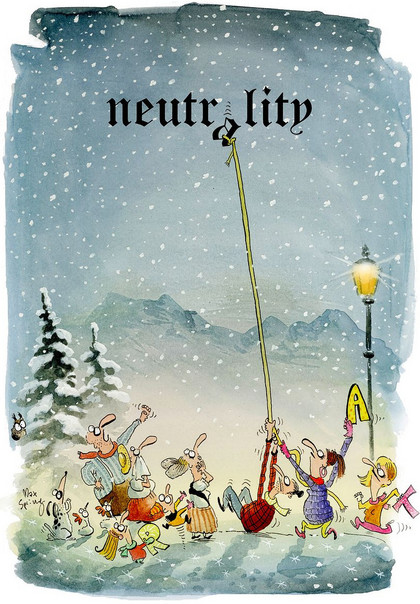 Cartoon: Max Spring
Switzerland's self-image as a non-partisan nation has been under the microscope once again since Russian troops marched into Ukraine in February this year. After initially hesitating, Switzerland also adopted the severe sanctions of the European Union (EU) to a hitherto unprecedented extent. "Playing into the hands of an aggressor is not being neutral," argued Swiss Federal President Ignazio Cassis (FDP) as he explained the Federal Council's position after war broke out, and referred to breaches of international humanitarian law by Russia. Conversely, the government expressly ruled out supplying weapons to Ukraine. As a neutral country under the Hague Convention of 1907, Switzerland may not favour any specific warring party.
'Cooperative' and 'active' neutrality
There have been various concepts and notions of neutrality for centuries, as historian Marco Jorio illustrates in his article. Recently, Federal President Cassis proclaimed 'cooperative neutrality' at the World Economic Forum in Davos in May. In a speech delivered to the international public, the foreign minister emphasised that Switzerland was campaigning as a neutral country both for the fundamental values it holds dear and for globally shared values. "Switzerland therefore stands alongside the nations that refuse to look on passively while the foundations of democracy are attacked." In addition, Switzerland is also willing to commit to a 'stable security architecture', which must be multilateral in order to exist. Cassis thus argued for Switzerland's role as a neutral intermediary accepted by all sides.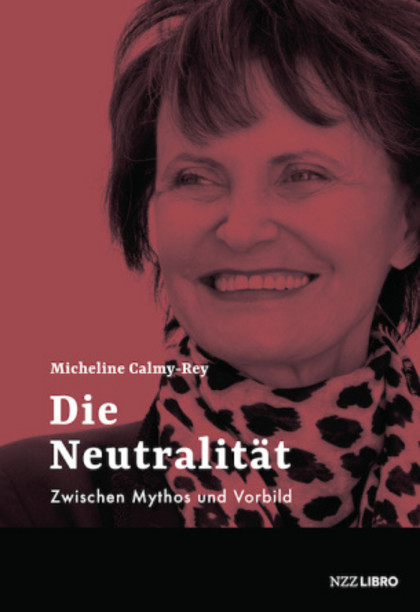 "Neutralität: Zwischen Mythos und Vorbild". Micheline Calmy-Rey. NZZ Libro (2020)
Former Foreign Minister Micheline Calmy-Rey (SP) had already coined the term 'active neutrality' during her term of office (2003–2011). The country has transitioned from a "neutrality born of necessity, dictated by its security requirements, to an active neutrality based on the rights of the people", the federal minister wrote in her 2020 book "Die Neutralität: Zwischen Mythos und Vorbild" ("Neutrality: Between Myth and Role Model"). In this book, Calmy-Rey even describes Switzerland joining the United Nations in 2002 and its 2011 application (approved by the Swiss Federal Council) for a non-permanent seat on the UN Security Council as a paradigm shift. Switzerland will assume its seat on the Security Council in 2023/2024.
Christoph Blocher launches neutrality initiative
One party that stands in stark opposition to the active extension of Swiss neutrality is the Swiss People's Party (SVP). In the view of the SVP, adopting the EU's sanctions against Russia in particular is tantamount to a 'breach of neutrality'. Switzerland joined the war itself out of 'pure opportunism' and thereby sacrificed its credibility as an intermediary, in the words of SVP doyen, Christoph Blocher. To prevent the country getting 'sucked into wars' in the future, Blocher and several fellow party members from the SVP launched a popular initiative designed not only to enshrine Switzerland's 'comprehensive, perpetual and armed neutrality' in its Constitution, but also to codify the fact that Switzerland would neither impose sanctions on warring nations nor join any defence alliances. On 8 November, the collection of signatures for the initiative began.
"The Confederation shall ensure that the independence of Switzerland and its welfare is safeguarded; it shall in particular assist in the alleviation of need and poverty in the world and promote respect for human rights and democracy, the peaceful co-existence of peoples as well as the conservation of natural resources."
Until now, neutrality has been described in the Swiss Federal Constitution in only basic terms. The Parliament and Federal Council are bound, under the Constitution, to take "measures to protect the external security, independence and neutrality of Switzerland". The Constitution dictates that Swiss foreign policy should be devoted to "alleviati[ng] need and poverty in the world and promot[ing] respect for human rights and democracy, the peaceful co-existence of peoples as well as the conservation of natural resources". This phrasing leaves a lot of political room for manoeuvre, which is something that Blocher wants to restrict via an additional article on neutrality.
Developing international collaboration
It will be a few years yet until the public gets to vote on any additions to the Federal Constitution. However, now that the petition has been launched, the SVP has brought the issue of neutrality to the table in time for the next Swiss general election in 2023. The initiative is receiving active support from the Pro Schweiz (Pro Switzerland) organisation, which sees itself as carrying on the mission of the Campaign for an independent and neutral Switzerland (Auns) to reject any attempts to bring Switzerland closer to the EU.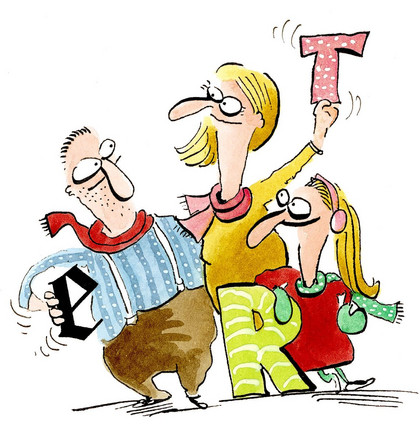 Cartoon: Max Spring
The remaining political parties see the SVP's position on neutrality as outdated. The prevailing view is that more international collaboration is needed with regard to the war in Ukraine, instead of isolation. The Liberals (FDP) are not even ruling out a rapprochement with NATO. In addition, there are calls for a relaxation of the strict rules on exporting Swiss munitions. Supplying weapons directly to a warring party may be out of the question, but Swiss politicians view it as problematic if countries like Germany are unable to give Ukraine tank ammunition purchased from Switzerland. A commission from the Council of States is currently examining potential exceptions to this 'ban on re-exports'. The conventional purpose of the ban is to prevent Swiss weapons from falling into the 'wrong' hands.
Also a matter of solidarity
The Federal Council is adhering to its traditional policy of neutrality, as it affirmed once again this autumn. In particular, the government regards the recent adoption of EU sanctions against Russia as being compatible with neutrality. Furthermore, the Federal Council intends to cooperate more closely with foreign powers on security and defence issues, both with the EU and with NATO. Although Defence Minister Viola Amherd (The Centre) has categorically ruled out joining NATO, the Swiss Army should still be able to participate in the military alliance's defence exercises. "We should be more than just freeloaders," Amherd stressed in a newspaper interview. Switzerland needs partnerships if it is to be able to count on support from abroad in the event of an emergency. This type of cooperation is always 'give and take'. Finally, it is also about contributing to solidarity and stability in Europe.
Now that we are facing a war in Europe, former certainties about lasting peace and well-being are starting to wobble, even in Switzerland. The world is an unstable one, and Switzerland must find a new place in it.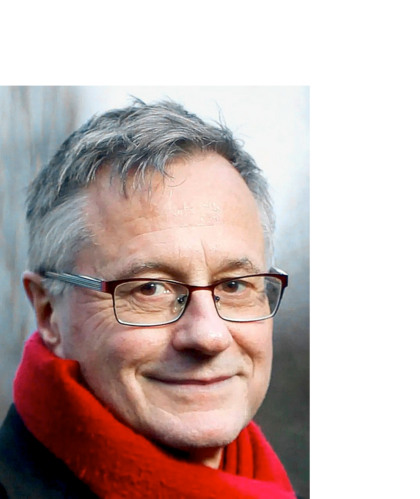 Dr Marco Jorio is a historian (specialising in Recent History and Swiss History). He was a project manager and editor-in-chief of the Historical Dictionary of Switzerland for 30 years. He has recently authored a history of neutrality, which is to be published in the near future.


What sort of neutrality?
"No-one gets it anymore," the moderator cried almost in despair during a political discussion programme on Swiss TV about neutrality, as the politicians around the table bandied about concepts of neutrality peppered with adjectives. In the public debate too, a confusing mix of terms like 'integral', 'differential' and 'cooperative' neutrality can be heard. The list of these so-called adjectival neutralities demonstrates that neutrality is not a fixed concept.
Dear readers, as a magazine, "Swiss Review" is first and foremost about Switzerland. We therefore only publish comments here that have a very clear connection to the subject of the article - Switzerland's neutrality. General comments on the war in Ukraine and the role of the great powers will not be published.