100 years of recruit care packages!
Every year, young Swiss men and women return to Switzerland to complete the recruit school. Since 1921, the Organisation of the Swiss Abroad has been sweetening their days with a recruit care package full of goodies and useful information.
Every year, young Swiss Abroad come to their home country to complete their military service. In July 2021, 39 young Swiss men and women from abroad started recruit school. The Organisation of the Swiss Abroad (OSA), SwissCommunity, has been welcoming these committed young people since 1921 with a specially compiled recruit care package. They contain useful information, typical Swiss products and delicious treats, intended to sweeten the recruits' everyday lives.
The packages are carefully put together by hand, packed and sent by post. In a few days, the packages will be with the recruits and the goodies can be enjoyed.
The tradition for the recruit care packages was born exactly 100 years ago. Many of the young Swiss who came to Switzerland for recruit school never had seen their old homeland and hardly had any contacts. In order to welcome them and bring them closer to their homeland, in 1921, the OSA began to send letters and small parcels with chocolate and fruit as well as books and information. The OSA also took the role of "godparents" for the recruits and helped them, as described in the annual report of the OSA in 1921: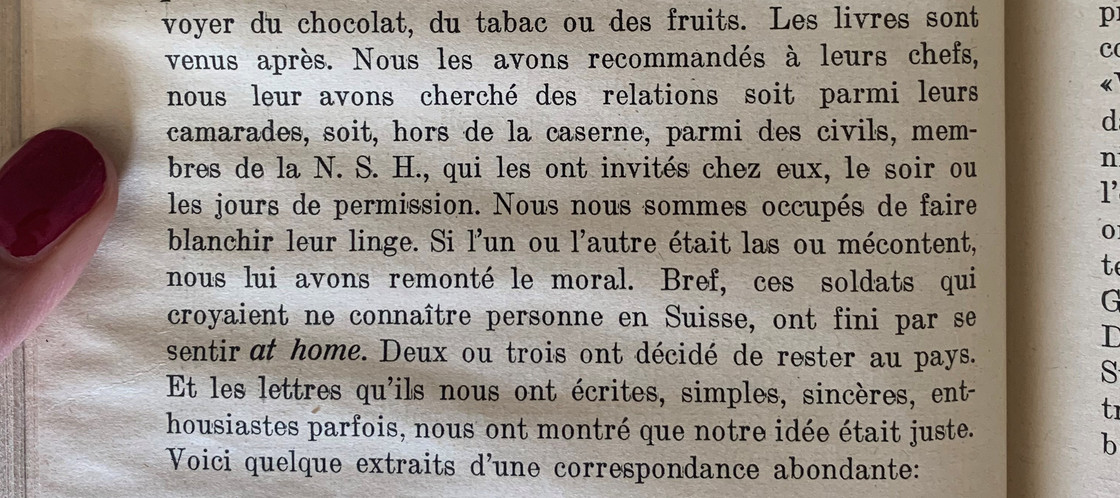 "We have established contacts to them, either among their comrades or outside the barracks, among civilians, [...] who invited them to their homes in the evening or on free days. In short, these soldiers who thought they knew no one in Switzerland ended up feeling at home."
100 years later, the OSA is pleased to send a warm welcome to the young Swiss Abroad and wishes all recruits a good continuation of recruit school and a pleasant stay in Switzerland!