La pozza del Felice (Felice's pool)
25.11.2020 – RUTH VON GUNTEN
"He is the one who knocks on the door and wakes me up. And it is barely half five in the morning." When Felice gets up at the crack of dawn in the remote Ticino village that he calls home, he starts the day with a peculiar ritual. The first-person narrator – a young man who has fled the big city – joins the 90-year-old Felice in this ritual every morning. Whatever the weather, they walk up the mountain barely exchanging a word. They then bathe in a natural pool ("la pozza" in Italian) and walk down again. The young man describes what it is like to live in the village. But, more importantly, he tells us about the time that he spends together with Felice – a charismatic man whose life has been anything but easy. Felice's daily routine consists of down-to-earth practicalities such as chopping wood, cooking, and helping the neighbours. Daily life never changes in this mountain village, where the locals are mostly elderly. Yet things take a turn for the unexpected when Felice receives a mysterious letter. News of the letter spreads like wildfire. Soon everyone knows about it, but no one knows what the letter is about. Felice seems to be expecting a visit and starts getting a room ready in his house.
Author Fabio Andina has a simple yet resonant writing style. His portrayal of the mountains is severe but not cold. Andina's attachment to Ticino is evident in some of his more poetic prose. His description of the locality is partly autobiographical and partly fictitious, as the author said himself in an interview. Plenty of its inhabitants are quirky, it goes without saying. Everyone helps everyone here, far removed from the consumerist rat race. However, there are also mentions of problems such as alcoholism or the exodus of young people into the city.
Felice (meaning "happy" in English) is a wonderful character – a 90-year-old who takes care of himself but is always there when others need help. This is a very calming story about a man who is at peace with himself. The novel was translated into German by Karin Diemerling, who has managed to retain the feel of the original by adroitly interweaving certain words from the Italian.
Fabio Andina was born in Lugano in 1972 and studied film science in San Francisco. He now lives again in Ticino. Andina released his first collection of poems in 2005 and his first novel in 2016. "La pozza del Felice" (Felice's pool) is his second novel and the first one to be translated into German. Genevan publishing house Editions Zoé will publish the French translation in 2021.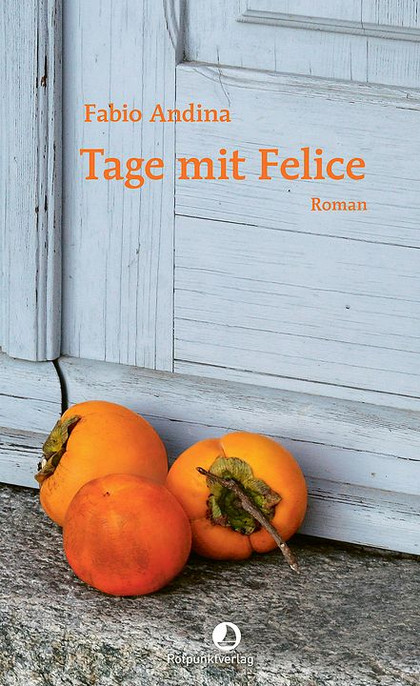 "La pozza del Felice", Rubbettino Editore, Italy, 2018, 209 pages; CHF 22
"Tage mit Felice" (German translation), Rotpunktverlag, Zurich, 2018, 240 pages; CHF 28