Kim de l'Horizon | A shape-shifting narrative
27.01.2023 – BEAT MAZENAUER
Non-binary author Kim de l'Horizon swept this year's Swiss and German book awards with their debut novel "Blutbuch" (Blood Book). De l'Horizon won both accolades for their audacious yet reflective exploration of social conventions and their own non-binary identity.
"Blood Book" is a work with two fundamental strands. On the one hand, it deals with our intangible heritage – the things we carry without being asked. This is symbolised by the copper beech (or "Blutbuche" in German) that the narrator's great-grandfather once planted in the family garden – at a time when the world still seemed to be a simple place with no more than two human genders. On the other, De l'Horizon's fluid writing style leaves this linear, monotonous identity behind. The focal point of the story is the grandmother – or "Grossmeer" (literally "great sea" in Bernese dialect) – with whom the book's unnamed protagonist has a close if uneasy relationship.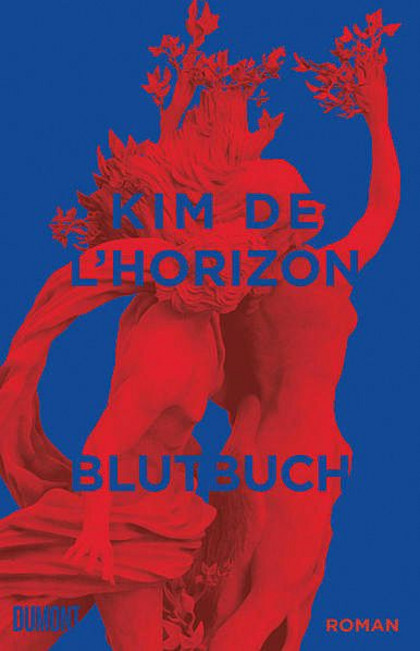 Kim de l'Horizon "Blutbuch", DuMont Verlag, 334 pages, CHF 32
The protagonist, who feels neither male nor female, is prompted by their grandmother's slide into dementia to investigate the past. The more their grandmother forgets, the more they remember – touching upon emotions such as shame, desire and fear as well as the pervasive threat of violence. "I will not kill my parents," they say. "I will give my mothers the gift of life." And be born again. Choosing between paternal and maternal, the protagonist identifies more with their family's female history – a story of neglect, repression, stubbornness and resistance. These "inherited wounds" of the past underpin the protagonist's non-binary existence. But the protagonist is also plagued by a gnawing sense of self-doubt. "How do I begin and where do I end?" they ask. More than once, their narrative voice builds up a head of steam only for their "strong libido", satisfied through self-humiliation, to gain the upper hand all too easily.
This novel is hard to digest. Its shape-shifting narrative challenges the norm and treads a fine line, as the protagonist tries to wrestle their way out of the family and social straitjacket into which they were born. De l'Horizon employs a written style that flits between the vulnerable, the dispassionate and the skittish, building intensity to carry and authenticate the narrative. Their language jars against the fragility of human existence and blurs the lines of convention in remarkable fashion.