"I see Switzerland as a palace at the heart of Europe"
21.03.2018
25-year-old Eva Witschi wants to "explore the big, wide world" before one day returning to Switzerland to raise a family. She is currently doing just that in London.
"I felt as though I had hit a brick wall in Switzerland. I was unable to progress career-wise. In contrast, London afforded me the opportunity to work with leading international advertising agencies, something I would never have been able to do in Switzerland. Astonishingly the 40-hour working week is shorter than in Switzerland, but you are not paid for overtime. That doesn't bother me as the experience I'm gaining here is invaluable.
London practically brings the whole world together. You can do almost anything you wish if you know where and how to look. There's even a farm not far from here, right in the middle of a city with millions of people! You can even stroke the animals. At the weekend you can go to museums, cultural events or parties which you won't find in Switzerland. On the other hand, life in Switzerland is much safer. That's probably because it's much more tranquil, uniform and straightforward.
Switzerland is a palace at the heart of Europe. I don't think people in Switzerland appreciate that. When you move away, you realise how precious it is to grow up in such a secure environment, how little university fees cost and how short the distances are that you have to cycle or walk.
Switzerland is my home, a safe haven where I'll probably return to in a few years' time because I want my children to grow up in a palace, too."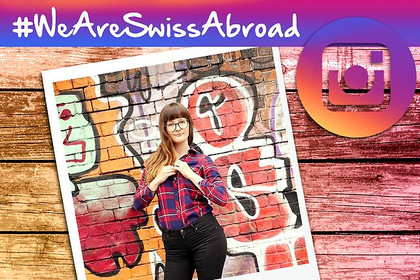 This interview was published on swissinfo.ch, the online service of the Swiss Broadcasting Company which is available in ten languages. Do you also live abroad? Add the tag #WeAreSwissAbroad to your photos on Instagram.