"Being Swiss is an essential part of my identity"
22.05.2019
Even as a child, François Schwalb, who was born in South Africa, was interested in his father's homeland. Today the 30-year-old, who works in the fruit and vegetable industry, lives with his family and numerous animals.
My job: I'm a qualified minister in the Dutch Reformed Church where I work part time. Full-time I work as a marketer and logistics coordinator within the fresh produce industry. We also export fruit to Europe, including avocados.
My South Africa: For the past five years we've been living in Mooketsi, Limpopo province. Interesting fact: in Limpopo less than 3 % of the population is of European descent. We live on a farm with open spaces and freedom, and we love to cycle and walk every day after work with the dogs. Life is exciting and diverse with daily surprises.
My Switzerland: We lived in Switzerland when I was 7–9 years old. We also visited in 2008 and again in 2018. It is very organised, clean, wealthy, respects tradition and is a leader in innovation and technology. I like the organised lifestyle, public transport, drinkable water almost anywhere, its rich history and its bright and secure future.
My heart: Being Swiss is an essential part of my identity, of how I see and understand myself, my parents and siblings. I'm very interested in many aspects of the country and read up a lot on a weekly basis – and the more I read, the more I love Switzerland.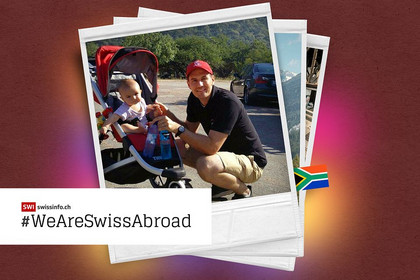 The original interview was published on swissinfo.ch, the online service of the Swiss Broadcasting Company, which is available in ten languages. Do you live abroad too? Then tag your Instagram photos #WeAreSwissAbroad.