Sibylle Berg | Is this life?
03.04.2020 – Ruth von Gunten
Four teenagers from a suburb of Manchester grow up in complete neglect. Their problem parents are either AWOL or drunk, the people around them full of pent-up aggression or utterly listless. Hatred against minorities and women is commonplace. The four of them experience poverty, sexual violence, drugs and discrimination. They decide to escape this nightmare and manage to reach London, where they ensconce themselves in an abandoned factory and plot revenge on those responsible for their misery. The society into which they have grown is deeply divided. Algorithms, artificial intelligence and a small handful of ageing politicians preside over the people's lives. The teens try to subvert and shield themselves from this undemocratic Big Brother state.
"GRM.Brainfuck" by Sibylle Berg is an oppressive, apocalyptic novel. The book title is a reference firstly to grime (or GRM) – a breakneck, angry contemporary urban music genre from the UK – and secondly to the Brainfuck programming language.
Coarse and unsparing in its language, the first 200 pages make for quite challenging reading. Things don't get easier thereafter, but the young characters become more proactive and less impotent. The scenes often seem cruel and funny at once, while the fluidly structured prose is devoid of chapters. Berg uses a background narrative voice to flit from one character to the next. "GRM.Brainfuck" is not for the faint-hearted. To learn how so many people with zero prospects are consigned to life's scrapheap makes for painful reading.
The book scooped the Swiss book award in November 2019. Explaining its decision, the jury said, "Sibylle Berg has succeeded in writing a novel that is formally avant-garde andthat touches the reader's heart." In February, the author was awarded this year's Swiss Grand Prix Literature for her life's work. Anyone wishing to acquaint themselves with Sibylle Berg's writing is best advised to start with her first novel, "Ein paar Leute suchen das Glück und lachen sich tot" (A few people search for happiness and laugh themselves to death).
Sibylle Berg was born in 1962 in Weimar. In 1984, she applied to leave East Germany and managed to emigrate to West Germany. She has lived in Zurich since 1994. The German-Swiss author's 15 novels have been translated into more than 30 languages.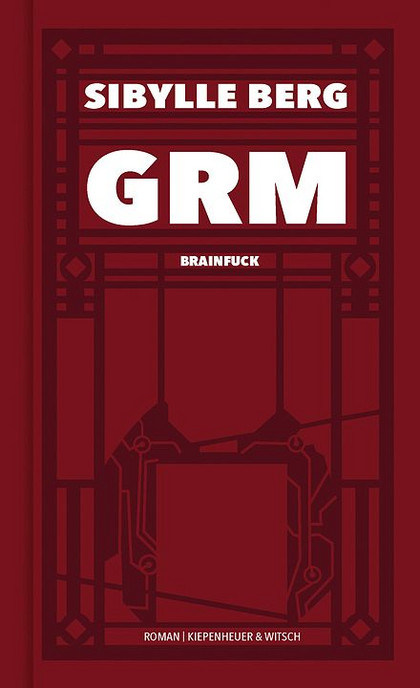 Sibylle Berg: "GRM.Brainfuck" Verlag Kiepenheuer & Witsch, 2019 640 pages; CHF 35 or approx. EUR 25 Also available as an audio book and e-book