Voters back the Federal Council and parliament
01.07.2022 – THEODORA PETER
On 15 May, Swiss voters endorsed all three proposals submitted to a vote. The biggest yes was for increasing Switzerland's monetary contribution to the EU border agency Frontex. Voter turnout was below average at 39.5 per cent.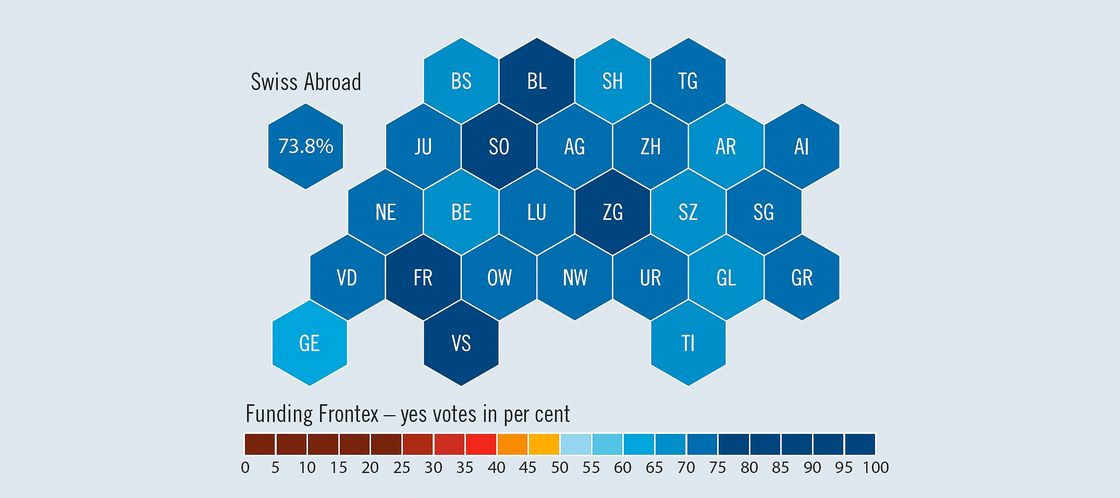 More funding for EU border protection
Switzerland is contributing financially to the expansion of the European Border and Coast Guard Agency, Frontex. Its annual payment will rise from its current level of 24 million to 60 million Swiss francs by 2027. A clear 71.5 per cent of voters approved the proposal, which was opposed by the Migrant Solidarity Network and the left-wing and green political parties. Frontex has faced criticism for illegally turning away refugees at EU borders (Review 2/2022). The Federal Council promised to make a point of demanding the border agency comply with basic human rights. The European Commission welcomed this clear outcome, saying it showed how seriously Switzerland takes shared border control amid all the advantages of freedom of movement.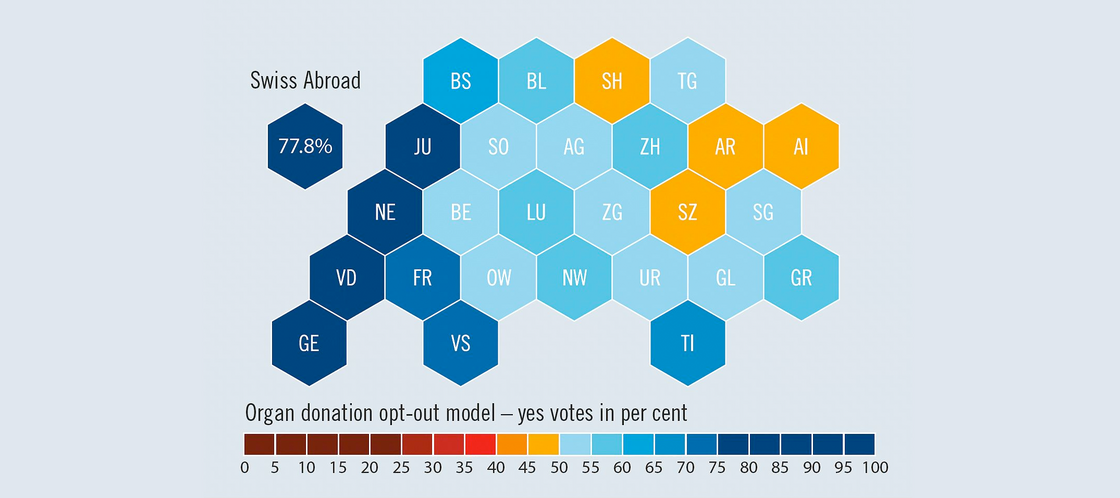 New rules on organ donation
Switzerland has done an about-turn on organ donation. At present, only people who have given their consent while still alive can become organ donors when they die. But it will be the other way round in future, i.e. anyone who does not wish to donate their own organs will have to make this known during their lifetime. A majority of 60.2 per cent approved a proposal that allows for a broader application of this opt-out model, whereby loved ones of the deceased must be consulted if nothing attests to the deceased having explicitly ruled out organ donation. This solution will only heap pressure on loved ones, say critics (see "Swiss Review" 2/2022). Support for the new rules was greater in French-speaking than in German-speaking Switzerland. The opt-out model already applies in several countries including France, Italy, Austria and Spain.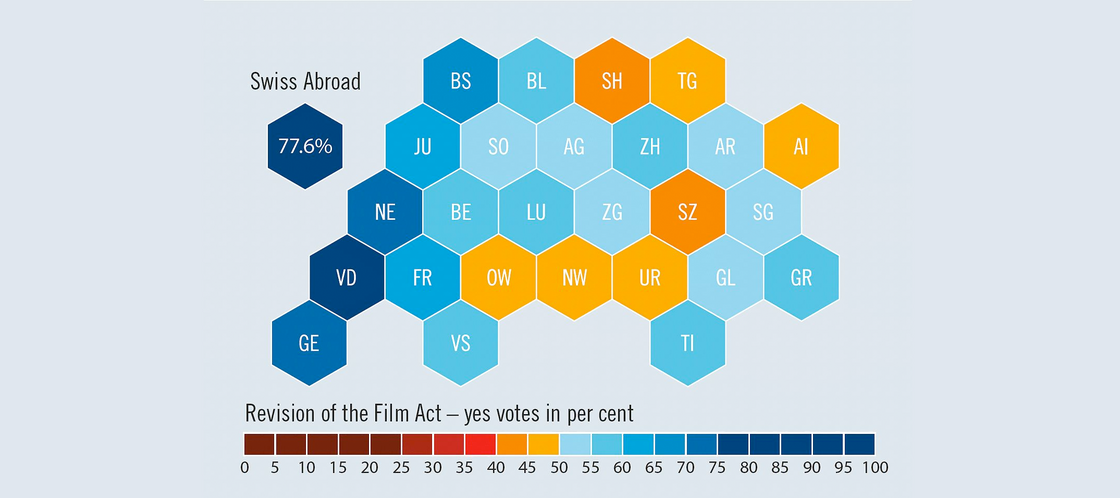 Millions for the Swiss film industry
Global streaming platforms such as Netflix and Disney+ will in future be obliged to invest four per cent of their annual Swiss revenue in the Swiss film industry – or pay an exemption tax. This will provide domestic film-makers with around 20 million francs of extra funding every year. The revised Film Act attracted 58.4 per cent of votes, not least thanks to an emphatic yes from French and Italian-speaking Switzerland. German-speaking voters were more sceptical of this piece of state intervention on behalf of the movie industry. The price of streaming would also go up, opponents of the new law said. Switzerland is following the lead of other European countries in making Netflix and its competitors cough up.