Charles Lewinsky | The will of the people
21.03.2018 – RUTH VON GUNTEN
Kurt Weilemann is a retired old-school journalist for whom professionalism meant in-depth research and a correct use of language. The times have changed and he is now surplus to requirements. One day, Derendinger, a former colleague, asks to meet him. Derendinger seems so confused that Weilemann suspects he might be ill. But when Derendinger is found dead a few hours later, Weilemann quickly realises that it couldn't possibly have been suicide, as is officially claimed. His curiosity is aroused and he is egged on by Eliza, a young friend of the deceased. When he starts researching the case, he stumbles across a potentially explosive fact. Confronted by the omnipotent apparatus of state power that simply wants to cover up the truth at all costs, Weileman eventually begins to fear for his own life.
Charles Lewinsky's novel belongs to both the science fiction and crime genres. The action is set in Zurich and in the world of Swiss politics. The country is governed by the populist fictitious Federal Democratic Party, whose seriously ill leader, Stefan Wille, is kept alive by machines in hospital. Nevertheless, Wille's ideology continues to influence the activities at party headquarters, which pulls all the strings. Surveillance cameras and electronic devices keep tabs on everyone, wherever they may be. Public opinion is shaped in a subtle and sophisticated way through political advertising and the media. The resultant popular sentiment provides the party and the state apparatus with a licence to use any means to maintain law and order.
Through the irascible, stubborn, though highly astute Weilemann, the accomplished author has created a character that you simply cannot help but like. The story does not always maintain the suspense of a crime novel. But it is told in a clever, humorous and critical way. The futuristic world of a totalitarian Switzerland envisaged by the author is unnerving and will hopefully never materialise.
Charles Lewinsky, born in 1946, studied German and drama. He worked as a director and editor before making a name for himself as a freelance writer from 1980 onwards. He has written many TV shows, including Swiss television's most successful sitcom series, "Fascht e Familie". He has also produced radio plays, song lyrics, screenplays and theatre plays. His novels have been translated into many languages. Lewinsky spends the winter in Zurich and his summers in Vereux, France.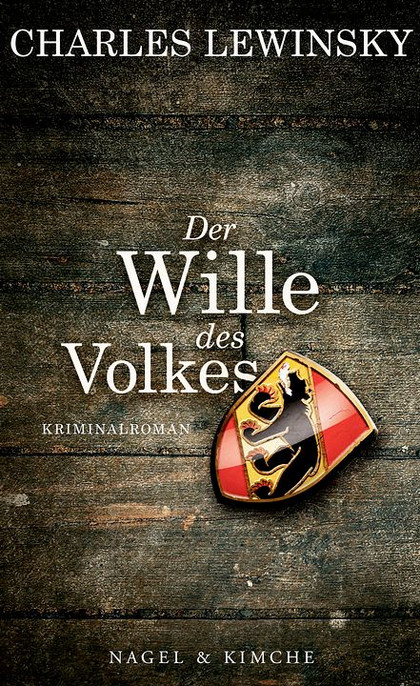 Charles Lewinsky: "Der Wille des Volkes". Nagel & Kimche, 2017. 384 pages, CHF 27.90, EUR 24.