Lasting memories
16.09.2020 – Marie Bloch, Youth Service & Loïc Roth, FYSA
Have you ever been at a camp for young Swiss Abroad? If so, we invite you to share your fondest memories with us.
Unfortunately, all the camps for young Swiss Abroad have had to be postponed this year. We have therefore decided to take a trip down memory lane before welcoming young people from the "Fifth Switzerland" to their native country for more unforgettable experiences in 2021. We are currently sifting through the archive and choosing the best images from our photo collection – as we look forward to many more great camps in future.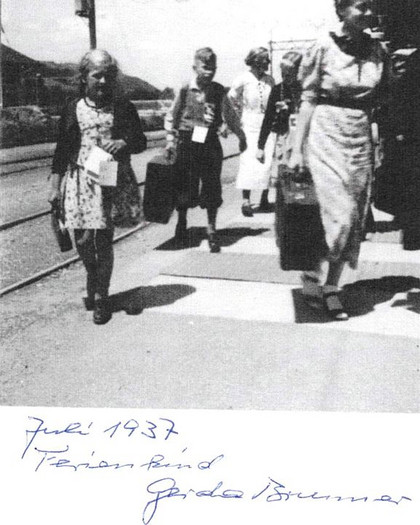 Gerda Brunner and a group of other children from the "Fifth Switzerland" on holiday in Switzerland in July 1937 Photo: FYSA archive
Pictures and memories have enduring value. If you or a member of your family have already been on a camp run by the Organisation of the Swiss Abroad (OSA) or the Foundation for Young Swiss Abroad (FYSA), then you will probably have your own photos and reminiscences. We invite you to share with us your memories of the best, funniest and most moving moments. Maybe there are anecdotes and experiences that you particularly remember from your time at one of our camps. And if you have any good photos, please share them with us too. We hope to post a selection of photos from past camps on social media (our camps date back as far as the 1930s). In addition, we intend to publish the best camp-related stories in anonymised form as part of a dedicated series in the OSA newsletter and on the www.swisscommunity.org and www.sjas.ch websites.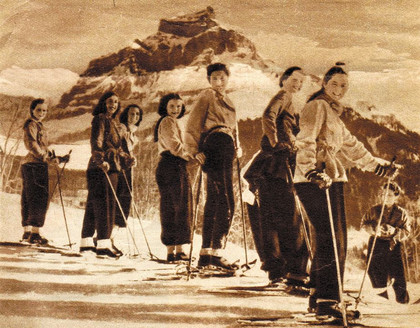 Memories of the 1942 camp – young Swiss Abroad trying their hand at winter sports in Engelberg Photo: newspaper cutting
Please send your photos and anecdotes to memories@aso.ch or memories@sjas.ch. If you would also kindly indicate the year and location to which they refer, it will help us to place them in context.