Dear readers
27.01.2016
I hope you have had a good start to the new year. 2016 is a year of anniversaries for us. We will celebrate 25 years of the Area for the Swiss Abroad in Brunnen this April, then 100 years of the OSA in the summer.
Over the course of those 100 years, hundreds of thousands of people have emigrated from Switzerland out of necessity or curiosity, or for professional, family or other reasons. The OSA is there for them as they live out their life stories. Its mission is to support Swiss people living abroad in a variety of ways. It too is constantly changing.
"Swiss Review" has had a new editor-in-chief since the beginning of November. For the past five years, Barbara Engel and her editorial team have delivered high-quality, popular content to this, our main information channel, with passion and professionalism. I would like to express my sincere thanks for this, along with best wishes for the future.
On behalf of the OSA, I would also like to wish Barbara's successor, Marko Lehtinen, every success in his new role, and I hope he receives plenty of positive feedback from you, the readers. You can read more about Marko Lehtinen here.
In a positive development, contrary to the announcement in the last edition of the Review, this magazine will once again be published in six print editions in 2016. The FDFA's consular directorate, our magazine's commissioner and sponsor, accepted our request for a voluntary reorganisation. Our commitment to generate a significant saving by the end of 2016, however, remains unchanged. For this reason, we ask all subscribers who do not have a compelling reason otherwise to switch to the electronic version of the Review as soon as possible. We also ask for your understanding as we contemplate the possibility of charging a voluntary financial contribution.
2016 remains full of challenges, with improvements to social insurance, e-voting and banking policy still ongoing. In addition, we want to give greater attention to young Swiss people abroad, support Swiss societies and make the Council of the Swiss Abroad accessible to all Swiss Abroad who are registered on the electoral roll.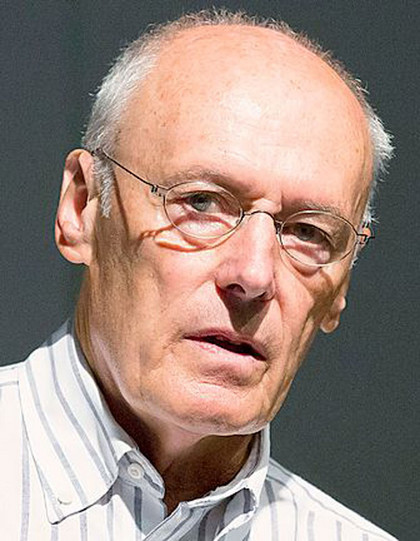 Remo Gysin, President of the OSA
I would like to thank all readers of "Swiss Review" for their interest and their loyalty, and wish all Swiss Abroad peace, health and every success in achieving their personal ambitions.