Migros thinks the unthinkable
04.02.2022 – THEODORA PETER
Migros has never sold any wine, beer or spirits since opening its first store almost 100 years ago. This could soon change. In June, the Migros cooperative's 2.2 million members will vote on ending the supermarket's no-alcohol policy.
No alcohol or tobacco on its supermarket shelves? Outdated, say some. Part of the DNA of Switzerland's largest retail company, say others. Migros founder Gottfried Duttweiler (1888–1962) specified a ban on alcohol in the cooperative's articles of association in 1925. Although he himself had a penchant for wine and cigars, Duttweiler decided against selling these lucrative items in the interests of public health. Instead, he managed to get non-alcoholic beverages such as apple juice to sell like crazy by producing his own and then slashing prices. One can only speculate as to whether the former Migros boss would continue to ban beer and wine in this day and age. Sound recordings from the 1950s seem to suggest he had his doubts.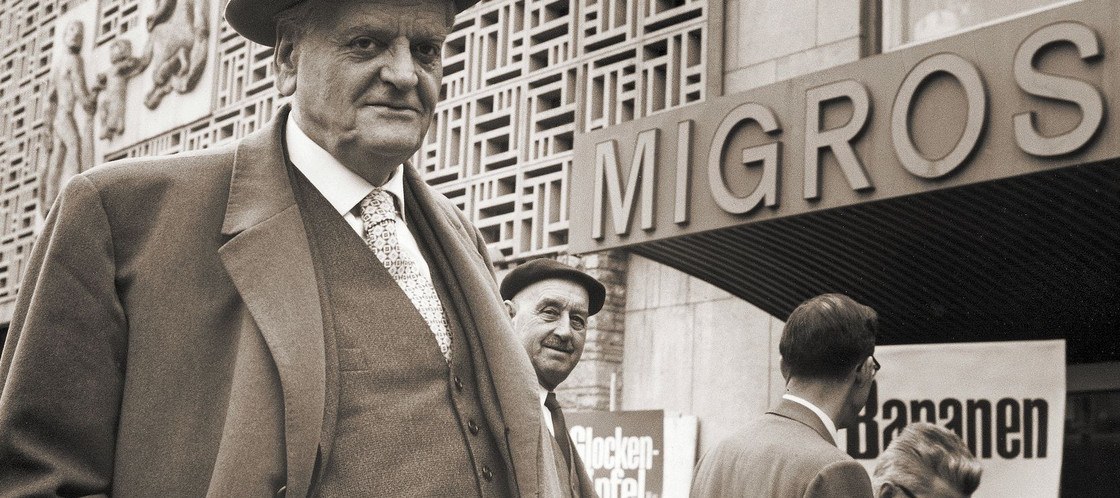 Alcohol already available online
Nowadays, Migros already circumvents its own ban by selling beer, wine and spirits via its official online shop, in Migrolino stores at railway and petrol stations, and at subsidiary Denner. Acquired by Migros in 2007, budget supermarket Denner is Switzerland's second-biggest wine retailer after Coop. This adds up to a lot of money. In total, consumers in Switzerland spent some 2.6 billion Swiss francs on alcohol in 2020 – this corresponds to around 8.6 per cent of all sales in the food and drink sector. It is unclear how much more Migros would earn from selling alcohol in its supermarkets. Sceptics point out that alcohol at Migros could hit sales at Denner.
Blue Cross, an NGO dedicated to preventing and treating alcohol and drug abuse, has criticised plans to end the voluntary abstinence. It believes the ban acts as a firewall for dry alcoholics, who it says are in constant danger of relapsing when they walk past shelves of alcohol. Migros risks losing its reputation as a socially responsible company, it says.
"The public loves Migros precisely for this point of difference.
Marketing expert
Unique selling point
Marketing expert Thomas Wildberger, who was behind the retail giant's "Migros belongs to the people" PR campaign, also has concerns. Choosing not to sell alcohol and tobacco is a unique selling point that has made Migros popular, he said in a newspaper interview: "The public loves Migros precisely for this point of difference." The supermarket would be well advised not to just give that away, he says.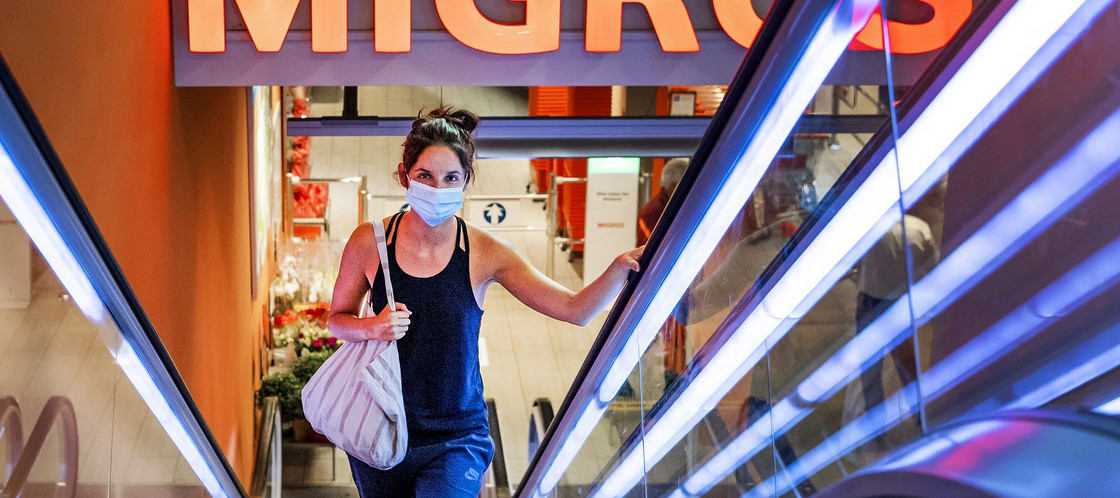 In any event, the last word is still to come. In June, the retailer will let its 2.2 million cooperative members decide in a referendum whether to lift the self-imposed prohibition. The ten regional cooperative committees voted in favour of holding this plebiscite. Changing the articles of association requires a two-thirds majority in every region. Only then would Migros begin selling beer, wine and spirits from 2023 onwards.