Forecasts in election year
07.05.2015
Switzerland's political analysts were engaged in intense activity on 12 April. The elections in the canton of Zurich caused a buzz of excitement from Romanshorn to Geneva. Everyone wanted to know whether the results in Zurich would provide some indication of the outcome of the parliamentary elections in October. So what did the experts say?
Opinion was divided, but they all eloquently explained their standpoints. In actual fact, nobody knows. What is evident is that the Radical Free Democratic Party (FDP), once a party that formed and underpinned the state, has recovered after being in decline for almost 20 years. That is a pleasing development primarily because in the complex discussions currently taking place over Switzerland's relations with its neighbours in Europe, a strong conservative voice is needed, which, in contrast to the Swiss People's Party (SVP), does not regard the EU as an enemy but instead as a close neighbour and important trade partner with whose destiny Switzerland is closely entwined. Fostering the image of the EU as an enemy and nationalistic self-righteousness will certainly not bring any benefits for Switzerland.
From page 17 onwards, editor Jürg Müller reports on the current state of affairs concerning the implementation of the initiative on mass immigration and the extremely difficult situation facing the Federal Council. The upshot of his analysis, which is clearly a snapshot, is that the Federal Council is attempting to fit a square peg into a round hole.
The "focus" article in this issue tackles the topic of integration. Integration is obviously closely related to immigration and will therefore be a recurrent topic during election year. But what exactly does integration mean? How does someone integrate into a society? Or is it more a question of being integrated by a society? And is everyone expected to demonstrate commitment to integration to the same extent? Our editor Marc Lettau has been searching for answers. His article appears on page 8.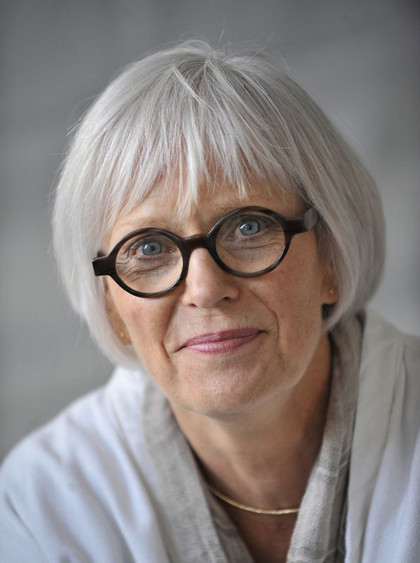 Barbara Engel, EDITOR-IN-CHIEF
To return briefly to the elections in Zurich, only just over 30% of the electorate turned out to vote on 12 April. This is disappointing because it means a minority decided. With regard to the national election, I wish to remind you that as Swiss citizens abroad you have to be registered on the electoral roll in order to take part in the election. A registration form can be found on page 25.