"Choosing a profession or course of study is always a lengthy process."
25.05.2020 – Ruth von Gunten, educationsuisse
Educationsuisse speaks to Francesca Kirchhofer, a vocational and career counsellor in Berne.
Francesca Kirchhofer, you work at the Career Guidance Centre (BIZ) Berne. What do you enjoy about your work?
Having the opportunity to inform, advise and support people in a wide range of life situations is very exciting. It begins with students who are contemplating what to do when they leave school. Then we have young adults who have completed an apprenticeship or upper-secondary-level school and intend to work, study or divert from their original chosen path. We also offer career guidance to adults who are thinking of doing continuing education or changing profession.
What is the biggest challenge that you face?
Firstly, the wide range of education, training and continuing education opportunities that are currently available in Switzerland. The educational landscape is continually changing. Keeping track is easier said than done. Secondly, the sheer variety of personal situations with which we are confronted. It requires a lot of empathy. Unfortunately we cannot satisfy everyone.
When is the right time to seek advice?
As soon as you feel ready to weigh up the available options. Young Swiss Abroad often complete their first school qualification in the country in which they live. If they are intending to study or train in Switzerland thereafter, we would advise them to work out in good time what they want to do and the prerequisites that they need to fulfil. One or preferably two years beforehand is a good time to start planning.
And how many young Swiss Abroad come to you for advice?
Almost 20 were referred to us last year by educationsuisse – a relatively small number for our staff of more than 70 here at the Career Guidance Centre in Berne.
Do you have any tips on how young people can make the right choice?
On the one hand, they should think about their own interests, strengths, motives and aspirations. On the other, they need information about what is available and routes to get there. Choosing a profession or course of study is always a lengthy process. You need to invest time in it. Gathering experience is the way to get this process moving. Experiences can be information events, conversations with professionals, or taster courses.
Do you have any particular tips for Swiss Abroad?
Thank goodness for the Internet! Our website, www.berufsberatung.ch, includes information about the Swiss education system, preparatory and integration courses, vocational education and training opportunities, fields of study, continuing education, and job-hunting. Our "Berufe-Explorer" tool and "Studien-Interessen-Check SIC" check are two platforms that can help you work out which professions or higher education courses appeal to you the most. Our website contains photos and video clips about vocational education and training that provide an insight into the world of work.
How important are skills in the relevant language?
They are vital. At the very least, you need to have reached level B1/B2 to do vocational education and training, and level C1 for universities studies. You should try and shore up these skills in good time.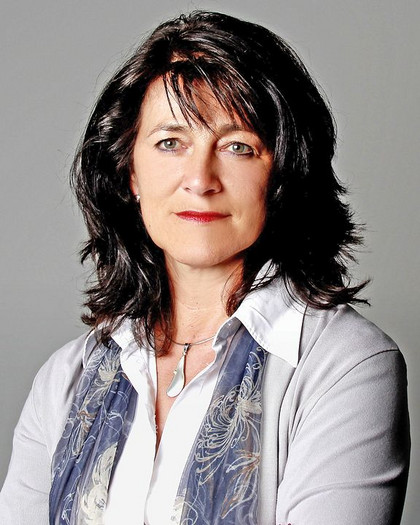 Francesca Kirchhofer, a vocational and career counsellor in Berne.
Educationsuisse arranges personal consultations with the Career Guidance Centre BIZ-Berne. In a personal dialogue, a qualified expert will answer all individual questions.
Consultations are available in English, German, French, Italian or Spanish, and may be conducted via Skype or face-to-face in Berne (or in Biel for French speakers). One consultation costs CHF 130 (duration: approx. 60 minutes). You can enrol for a consultation via educationsuisse.
educationsuisse, Ausbildung in der Schweiz Alpenstrasse 26, 3006 Bern, SCHWEIZ
Tel. +41 31 356 61 04
info@educationsuisse.ch
www.educationsuisse.ch