Anna Stern | Ava and Paul
10.07.2019 – Ruth von Gunten
The main character in the novel "Wild wie die Wellen des Meeres" (Wild like the waves of the sea) is the shy, but headstrong Ava. During her natural science studies, she travels to a nature reserve in Scotland for an internship. She needs time away from her partner, the policeman Paul, who remains behind at home in Switzerland. Ava wants to break free from the constraints of the relationship and recover from childhood trauma at the same time.
The story in the book plays out on two levels. On the one hand, Ava's stay in Scotland is reported in the narrative present with impressive descriptions of the nature and her passion for birds. She gets to know some of the locals and deep friendships develop. On the other hand, the past is told retrospectively. The reader learns more about the trauma that she suffered, which is connected to the early death of her mother and then growing up in the same foster family as Paul. The two fall in love and move in together; however, Ava starts to feel trapped in the relationship. During her time abroad, Paul – who has remained behind – searches for the reasons behind her trauma.
When Ava has an accident during a solo hike through the Scottish mountains, Paul travels to be with her. She lies gravely injured in hospital, and he discovers that she is pregnant with his child. This is followed by anxious weeks as Ava lies in a coma.
The young author Anna Stern is an extremely talented newcomer on the Swiss literature scene. She has composed her novel with its two narrative levels very skilfully. The photos, sketches and handwritten entries scattered throughout illustrate the story and give it the feel of an authentic account. The book casts a spell over the reader. It is easy to read, despite the appearance of a large number of secondary characters. The narrative style is sober, but sometimes overly detailed during Ava's natural scientific excursions. On the other hand, the description of the landscape and nature in Scotland have a strong effect on the reader. And why shouldn't there be an unexpected, almost sentimental happy end for once?
Anna Stern, born in Rorschach in 1990, studied Environmental Sciences, and is currently working on her PhD at the Institute of Integrative Biology at ETH Zurich. She has already published two novels and a collection of short stories. In 2018, she received the advancement award of the St. Gallen Cultural Foundation and won the 3sat prize at the 42 Days of German literature in Klagenfurt. The author lives in Zurich.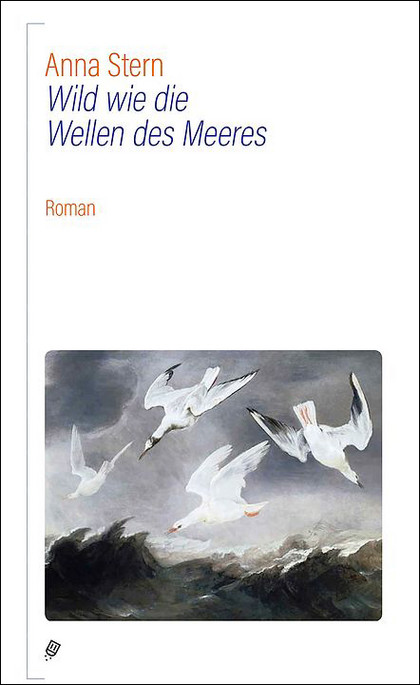 Anna Stern: "Wild wie die Wellen des Meeres" Salis Verlag 2018, 320 pages; CHF 32.00, approx. € 24.00