Simone Meier | A fateful kiss
18.09.2019 – Ruth von Gunten
"Yann and Gerda loved watching programmes about emigrants, housewives and other dreamers," writes Simone Meier about the two main characters in her new novel. "Like voyeurs, they loved studying how people with no money would sacrifice everything for the sake of a pipe dream." Yann and Gerda have their own aspirations. The couple are in their mid-thirties and have just moved into a disused worker's cottage on the edge of town. Gerda has lost her job as a graphic designer and is now putting her creative juices into transforming the dilapidated property into something homely. Yann, who works for a think-tank, has no option but to play the traditional role of breadwinner – and is not completely unhappy with this state of affairs. Gerda's thoughts begin to spiral. An imaginary dalliance with Alex culminates in a kiss – more intimated than real – that sends her into a tumult of emotions.
At the same time, we get to know a woman called Valerie – a 50-year-old journalist who is living temporarily next door in the house that she inherited. The two narratives intertwine, ending in a bitter finale.
The story takes place in a Swiss city but could easily be set anywhere in our urban world. It portrays a generation of thirty- to forty-somethings, many of whom still live together in shared spaces. Theirs is a journey with no clear destination, albeit that of laying down roots and starting a family if they can. They are torn between emancipation on the one hand and conservative values on the other. Retro, industrial chic is in, while a well-paid job is an absolute must. Simone Meier's novel steers away from social critique. Nevertheless, the author is a clever interpreter of her urban surroundings, skilfully highlighting the protagonists' personalities in order to weave her observations into the narrative. Valerie cuts a likeable, serene figure who embarks on a new relationship. The book is very readable but also unsettling, straddling a thought-provokingly fine line between imagination and reality. Even when the veneer peels away, the characters prefer to watch television and fantasise.
Simone Meier, born in 1970, grew up in the canton of Aargau. After doing German studies, American studies, and art history at university, she worked as culture editor at the "WochenZeitung WOZ" and the "Tages-Anzeiger". She now writes for the Watson news portal and lives in Zurich. "Kuss" (German for kiss) is her third novel.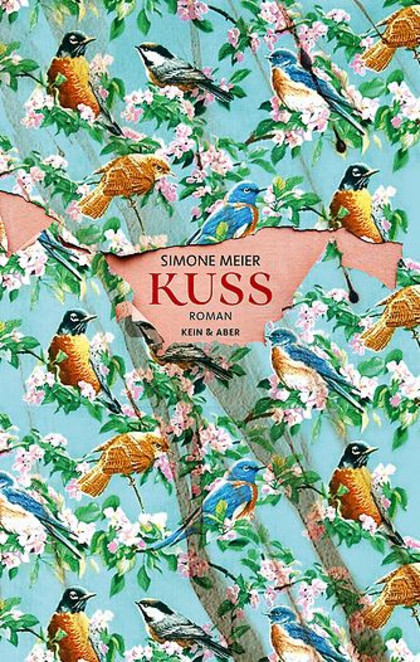 Simone Meier: "Kuss" Kein & Aber Verlag, Zurich 2019 256 pages; CHF 28 or approx. EUR 22