Zian | A soulful production
01.04.2022 – MARKO LEHTINEN
It was one of last year's biggest Swiss hits, taking the charts by storm virtually overnight. The song was "Show You", the singer Zian. No one had heard of him before. Who is he?
Zian is 28 years old, lives in Basel and goes by the real name of Tizian Hugenschmidt. He used to tap the drums at the Basel carnival as a child, before graduating to a proper drum kit. Growing up, he also played the guitar and piano. Otherwise, his musical education was low key. Much like other lads his age, he listened to rock, metal and Swiss-German rap. His love of a good pop song only came later.
But once things started moving, they moved very quickly. Under a professional management team as well as label giant Sony, Zian released his first song "Show You" in collaboration with in-demand producer Henrik Amschler. It was an impressive ballad, carried by piano and bags of pathos, in which Zian's exceptionally soulful voice stood out. There was no shortage of admirers: "Show You" stayed in the Swiss charts for five months, handing the Basel singer his breakthrough.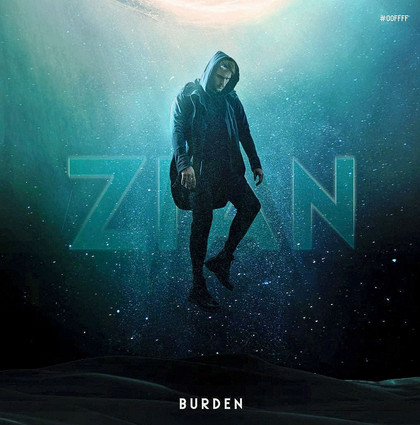 Zian: "Burden", Sony, 2022
Debut album "Burden" is the next chapter – and the singer has pulled it off again. Another Henrik Amschler production, this LP has an expansive, living, breathing sound imbued with synthesisers, piano and drum machines. Besides this sophisticated feel, Zian's vocals also live up to last year's billing. The emotion is authentic, lending gravitas to what is a reflective and at times sorrowful, serious tone. "Burden" touches on sombre themes such as fear, sacrifice, loss, and a young man's existential angst, delivering these with pomp and poignancy at every turn.
Produced to within an inch of its life, this album blatantly targets a young, mainstream demographic. Be that as it may, Zian is certainly not a one-hit wonder.