Young, fresh, playful and forward-looking – new logo and website for the FYSA
04.02.2022 – LOÏC ROTH | FYSA
Although the pandemic has played havoc with its schedule in recent months, the Foundation for Young Swiss Abroad (FYSA) has been anything but idle – using the extra time to work behind the scenes on a future-proofing project. This result was visible for all to see in January 2022, when the FYSA unveiled its new logo and website – showcasing a young, fresh, playful feel as part of its first visual revamp in over ten years.
Free spots on the summer holiday camps
You are warmly invited to visit the new website at www.sjas.ch and take a look at our offers for the year ahead. There are still a few free spots available on the FYSA summer holiday camps for young Swiss Abroad aged eight to 14. Taking place between the end of June and the end of August 2022, these camps are an opportunity for children to get to know Switzerland and its culture – and have a great time. Visit the new website for further details.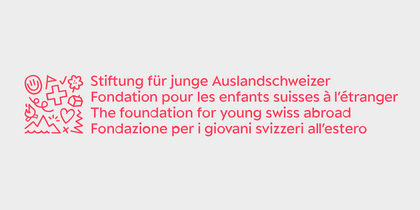 Foundation for Young Swiss Abroad (FYSA), Alpenstrasse 24, 3006 Berne, Switzerland
Tel.: +41 31 356 61 16 | Email | www.sjas.ch