Voting day
04.02.2021 – Ruth von Gunten
"It was going to be the best possible day. Vreni didn't care about the fog that had been smothering the farm since Friday...".
Farmer's wife Vreni is supposed to be making sandwiches for the ballot counters, as she does on every voting day. But this year is very different, because she must travel to Berne for an operation. Her daughter Margrit, who works in the city as a secretary, is due to meet her there. But Vreni ends up having to come to her daughter's aid before going under the knife. Margrit is being sexually harassed by her boss and unable to stop his advances.
While in hospital, Vreni gets to know cleaning lady Esther and her boss Beatrice. Esther was taken from her Yenish family and put into care as a child. Now her own son has been taken away and put into a foster home. The boy works at Vreni's farm. Beatrice is a middle-class single woman who is devoted to her job as an administrator at the hospital. She has also been putting her heart and soul into the yes campaign for women's suffrage – the issue on which the country is voting on this particular Sunday in 1959.
In "Voting Day", author Clare O'Dea devotes a chapter to each of these four very different women whose paths cross – and life trajectories change – on this day in 1959. It is an important day for all Swiss women, because Swiss men are voting for the first (but not the last) time on whether women should get the right to vote. O'Dea tells the story as seen through the eyes of these four women, all of whom have different social backgrounds. She adroitly intertwines the characters' respective life stories to highlight the situation of women in Switzerland at the end of the 1950s. The author writes in a simple yet very affectionate way, recounting the fate of women who want to take control of their own lives.
Clare O'Dea was born in 1971 in Dublin, where she went on to study languages and work as a journalist. She has lived in Switzerland in the canton of Fribourg since 2003, on the invisible line where the French- and German-speaking cultures meet. She is an author, a journalist and a translator. Her acclaimed non-fiction book "The Naked Swiss" was published in 2016. "Voting Day" is O'Dea's short debut novel, available in the original English as well as in German, French and Italian.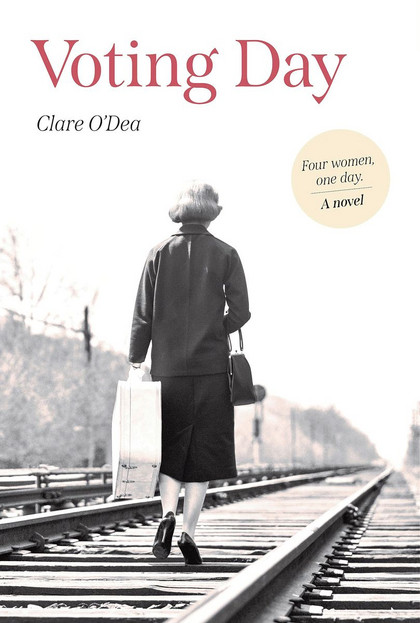 CLARE O'DEA: "Voting Day"
ISBN 978-2-9701445-0-2
119 pages, CHF 20