The wolf is here to stay
03.04.2020 – Theodora Peter
The first wolves wandered back into Switzerland 25 years ago. Around 80 wolves now roam the Swiss Alps and Jura mountains, and their numbers are growing rapidly. Currently a protected species, the wolf is beginning to come under pressure again.
In 1995, wolves re-entered Switzerland via the rough mountain terrain that straddles the country's southern border. All males, they had broken off from their packs in the French-Italian Alps and set off north in search of new territory. Female wolves followed later, providing offspring. At the end of 2019, the total number of wolves counted in the cantons of Grisons, Ticino, Valais and Vaud stood at around 80 (divided into eight packs). If their numbers continue to grow unchecked, up to 300 wolves could be roaming the country within the next ten years. This would bring Switzerland to the limit of what it can offer wolves in terms of liveable habitat. Theoretically, the 20,000 or so square kilometres of Swiss Alpine and Jura terrain is big enough for 60 packs of five to six wolves each. According to Reinhard Schnidrig, head of the Wildlife and Forest Biodiversity Section of the Federal Office for the Environment (FOEN), 20 packs are necessary to assure the wolf's long-term future (see interview).
For over 120 years, Switzerland was a wolf-free country, after centuries of hunting by humans culminated in the last native wolf being shot dead in Ticino in 1872. The only place Canis lupus was still welcome was in captivity. The mammal was among the most popular attractions when Basel Zoo opened in 1874 – along with the lynx, the badger and the fox. Basel's wolf enclosure is now no more after Cleopatra and Caesar, the last-surviving members of an old wolf pack, were put to sleep on compassionate grounds last summer. The zoo will no longer be housing wolves in future, but it is still possible to admire the carnivore in several of Switzerland's animal parks.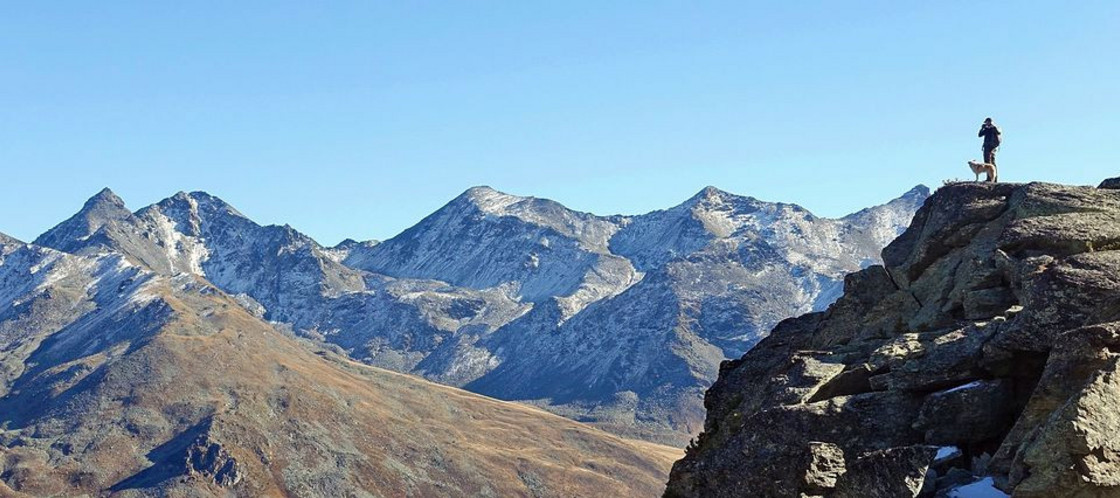 Sympathy and antipathy
In the wild, however, wolves are harder to spot as they shy away from humans. In 2006, nature photographer Peter A. Dettling photographed a wolf in Surselva, one of the very first pictures of a feral wolf in Switzerland. The Swiss expatriate Dettling, 48, has been living mainly in Canada since 2002. It was there that he studied the social behaviour of wolf packs for a number of years in Banff National Park. Following the first-ever confirmed sighting of a pack of wolves on the Calanda massif in 2012, Dettling returned to Grisons to document how these wolves were faring. Through presentations, field trips and books (see box), he has lifted the lid on an animal that, in his opinion, has been misunderstood and unjustly demonised for centuries as a bloodthirsty predator. As the forebears of dogs, "wolves are our oldest allies and have therefore contributed greatly to human development", Dettling argues.
However, sheep and livestock farmers whose animals have been mauled by wolves are less than delighted about the lupine resurgence. A wolf's natural instinct is to attack whenever easy pickings present themselves – entirely reasonable behaviour as successful hunting in the wild is never assured. However, panicked sheep will in turn rouse the wolf's killer instinct even more. This results in 'massacres' that leave herders tearing their hair out. Now that sheep farmers have started to cut their losses by providing their flocks with better protection, the angry calls for wolves to be wiped out have died down somewhat.
Wolf killings already allowed
According to the carnivore ecology and wildlife management foundation KORA, around 3,700 farm animals were killed by wolves between 1999 and 2018. On behalf of the federal government, KORA monitors Switzerland's carnivore populations and the interactions that they have with humans and other animal populations. Farmers who lose livestock due to wolf attacks receive financial compensation from the Confederation and cantons. However, this money will in future only be paid out to farmers who have adequately protected their herds, e.g. by installing electric fences or using specially trained dogs to guard livestock enclosures and defend their occupants against wolf attacks. The federal government subsidises these preventive measures to the tune of some three million Swiss francs a year.
It is also permitted to kill wolves if the same wolf is shown to have been responsible for too many livestock losses; the red line is normally crossed when a wolf attacks more than 25 sheep. Local authorities have issued 23 of these permits since 2000. Ten of these cases resulted in the wolf being successfully dispatched. In the remaining instances, the wolf made off before the hunter could pull the trigger. Around 20 wolves met their end in other ways: they were hit by cars or trains – or shot illegally. Wolves that die a natural death are rarely found and therefore do not appear in any statistics.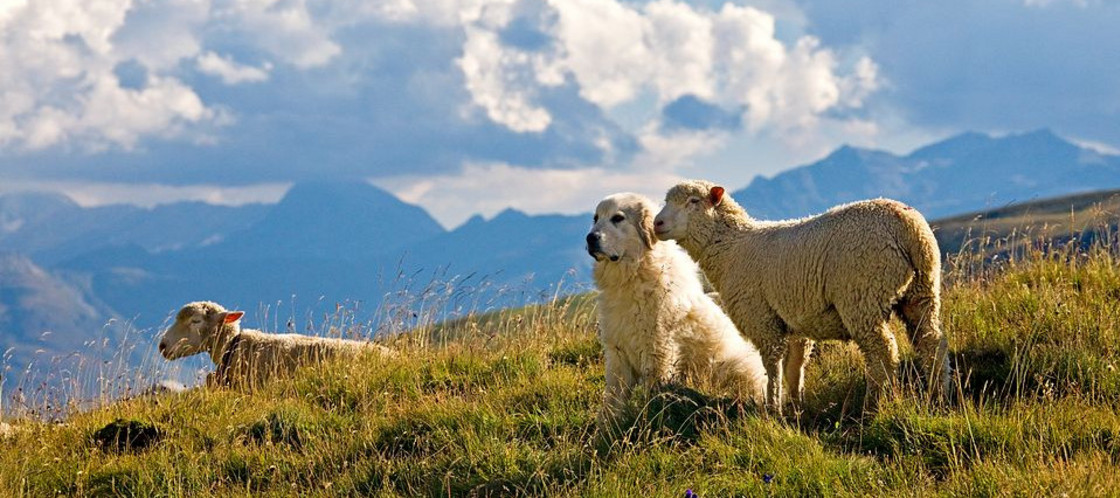 Vote on the Swiss Hunting Act
With wolf numbers increasing, politicians in Switzerland's mountainous cantons want action. Parliament instructed the Federal Council to relax the laws on species conservation back in 2015, so that wolf numbers could be regulated before conflicts of interest arose. On 17 May, voters will now decide whether to endorse a controversial change to the Swiss Hunting Act that would authorise shooting as a way to regulate wolf numbers before the animals cause any harm. The conservative-leaning parties, the Swiss Farmers' Union and the hunting lobby are in favour of the reform, because they regard controlled killing as crucial to wolf-human coexistence.
However, environmental and animal welfare groups are opposed to "preventive shooting", saying that it would send out the wrong message and undermine species conservation efforts. Within a short space of time, they managed to collect the 50,000 signatures that are necessary for a popular vote. The groups also object to the fact that the revised Swiss Hunting Act even allows wolves to be shot in designated no-hunting zones. They believe that these conservation areas should remain a haven for wolves too.
Protected status under scrutiny
According to FOEN, the planned revision of the Swiss Hunting Act respects the Bern Convention on the Conservation of European Wildlife and Natural Habitats (1979), which, it says, expressly permits the killing of wolves to prevent serious damage. A request lodged by Switzerland in 2018 to downgrade the wolf from "strictly protected" to "protected" within the context of the Bern Convention remains pending. The Standing Committee of the Bern Convention rejected an identical request by Switzerland in 2006. EU member states first want to ascertain wolf numbers throughout Europe before deciding on the matter again. Those figures are still to be published.
Wolves are an emotive subject – these evocative, mysterious creatures divide opinion. The federal parliament has already seen fierce debate about the Swiss Hunting Act. Representatives of the mountainous cantons accused their counterparts from the lower-lying cantons of romanticising the wolf and of dictating how affected mountain populations should deal with the animal. The vote on 17 May threatens to reopen this rural-urban divide. But the wolf is here to stay, regardless of what the people decide.
The movie and the book
In his 2019 feature-length documentary "Wolves Return", Schwyz-born film-maker Thomas Horat examines the human struggle with wolves. His film extends beyond Switzerland, also drawing from research conducted in Austria, Germany, Poland, Bulgaria and the USA over a three-year period. Horat talked to shepherds, mountain herdsmen, academics and wolf experts (including Reinhard Schnidrig) about the facts and myths surrounding this controversial yet fascinating animal. The result is a highly watchable movie that cuts to the chase. "Wolves Return" will be released on DVD and on-demand this coming autumn.
Wolves have not only made it to the silver screen but are also the subject of a new book. In his latest work, "Wolfsodyssee" (Wolf Odyssey), Swiss- Canadian nature photographer Peter A. Dettling documents his years of searching for the wolf. Ever since encountering ten wolves in the Canadian wilderness in 2005, Dettling has been fascinated by the animal. His book is part biography, part nature chronicle, part behavioural study, part adventure story. Wolf whisperer Dettling wants to promote greater understanding and empathy for what he calls our "oldest allies". The book contains numerous wolf-related photos, including the ones used in this edition of "Swiss Review".