The Swiss people must provide clarity
27.08.2014 – Barbara Engel
Football fever is currently taking hold around the world. Millions of people are excitedly looking forward to Brazil where the World Cup Final will be played on 13 July.
Ottmar Hitzfeld, the manager of the Swiss national team, will make his final major appearance with his squad at this World Cup. This team, as we have noted, is mainly made up of Swiss abroad: 16 players in the 23-man squad live abroad – the illustration on the cover page indicates in which countries. To mark Hitzfeld's departure, page 22 in the sports section features a profile of the man who still faces doubts and fears despite being one of the most successful coaches in world football.Great uncertainty and fears currently exist in Switzerland over immigration policy. After the "initiative against mass immigration" was approved in February, it is becoming increasingly clear how the demands for restricting immigration contained in the Swiss People's Party initiative are placing a strain on our relations with the international community. The Federal Council is frantically and resolutely attempting to restructure our relationship with the European Union. However, as Foreign Minister Didier Burkhalter (FDP The Liberals) explained at the beginning of May, the bilateral agreements with the EU cannot easily be amended. The electorate will therefore have to make a decision at the ballot box very soon as to whether it wants Switzerland to pursue a course of isolationism or to continue along the bilateral path. However, before we reach that stage, we will have to vote on immigration restrictions again, with the Ecopop initiative set to be put to referendum before the end of the year. This popular initiative may be of particular significance to the Swiss abroad. Launched by environmental groups, the initiative calls for annual immigration to be strictly restricted to 0.2 percent of the resident population. That amounts to around 16,000 persons a year based on Switzerland's current population. In practice, this would mean that if this quota were reached, even the Swiss abroad would no longer be able to return home. More about the people behind this popular initiative and the political tug-of-war over immigration can be found in our key focus article on page 8.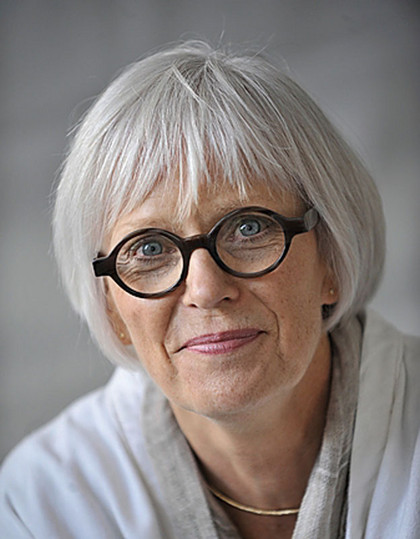 Barbara Engel
Finally, we have to say farewell to our colleague Alain Wey. He has been a member of the "Swiss Review" editorial team for ten years but will now turn his attention to new challenges. With his great interest in the mountains, his affinity with the cultural scene and his exceptional access to the world of sport, he has produced some remarkable articles for "Swiss Review" and made a major contribution to the diversity of its content. We wish to thank Alain Wey most sincerely for his tremendous commitment and wish him every success in his new challenges. We are delighted to welcome Stéphane Herzog, a journalist from Geneva with experience of various media, as a new member of our editorial team.