The music's black…
14.07.2017 – Marko Lehtinen
Huge hype surrounded this musical venture, even before there were any recordings. The Basel musician Manuel Gagneux wondered what combining black slave music and gospel with black metal would sound like – a previously inconceivable blend. It was a whimsical project, but Gagneux put his all into it.
Just under a year ago, the vocalist and guitarist, who previously lived in New York, put the initial results of his experiment online under the name Zeal & Ardor – triggering an absolute frenzy. A journalist from the eminent American music magazine "Rolling Stone" heard the "Devil is Fine" track and was so impressed that he proclaimed his love for the obscure project from Basel worldwide.
The media attention was unprecedented – a full European tour with sorties to the USA was booked, and no less a figure than Slash from Guns N' Roses lauded Zeal & Ardor as one of the most exciting music projects of recent years, even before the debut album had been released.
The time has finally arrived – the album ironically entitled "Devil is Fine" has now been available for several months. It certainly lives up to all the hype. This very short album of just under half an hour combines black roots music with white black metal in an astounding way. Passionate gospel is interspersed with furious screeching and rapid blast beats. A fusion of mainstream and underground, groove and hard metal is produced. Gagneux has a powerful voice, which he demonstrates in intense bursts. He has a flair for metal, but also produces great melodies.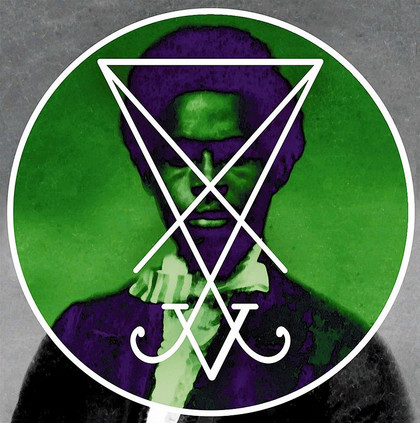 Zeal & Ardor: "Devil is Fine" (Radicalis).
It comes as little surprise that Zeal & Ardor ultimately appeals to a broad pop audience just as much as to the introverted black metal scene. One small note of concern – the appeal begins to wear off over the course of an entire album. It will be interesting to see whether Zeal & Ardor can maintain the suspense and interest in their venture with a future album.