The big readership survey
25.05.2020 – Ariane Rustichelli, OSA director & Marc Lettau, editor-in-chief
Now the ball is in your court. We would like you to tell us what you think of "Swiss Review". Your answers will help us to deliver a magazine that meets your expectations.
What content does "Swiss Review" need to offer to ensure that it is as relevant to readers in Switzerland's neighbouring countries as it is to those Swiss who live thousands of miles away? What topics interest the extremely diverse "Fifth Switzerland"? What should tomorrow's "Swiss Review" look like?
Questions such as these come to the fore whenever our editorial team discuss the shape and content of the magazine. Our readers are the best people to answer them. As the publisher of "Swiss Review", the Organisation of the Swiss Abroad (OSA) is therefore conducting a comprehensive readership survey in which it hopes many people will participate. The Research Institute for the Public Sphere and Society (FÖG) – the University of Zurich's independent body specialised in media research – has been entrusted with coordinating the survey.
Do the survey online
You can complete the readership survey conveniently online. Say what you think of the magazine in its current form, provide us with information about your own reading habits, tell us what you would like to see in future, and feel free to submit any general feedback that you may have. You can access the survey directly via the following link:
Participation in the survey is voluntary but certainly worth a few minutes of your time. Not only will your feedback help us to improve "Swiss Review", but you also have the chance to win a fantastic prize.
We intend to publish the key findings of the survey in edition 1/2021 of "Swiss Review".
Do you want to know who plans, writes and produces our bimonthly magazine? Find out about our editorial team at: revue.ch/redaktion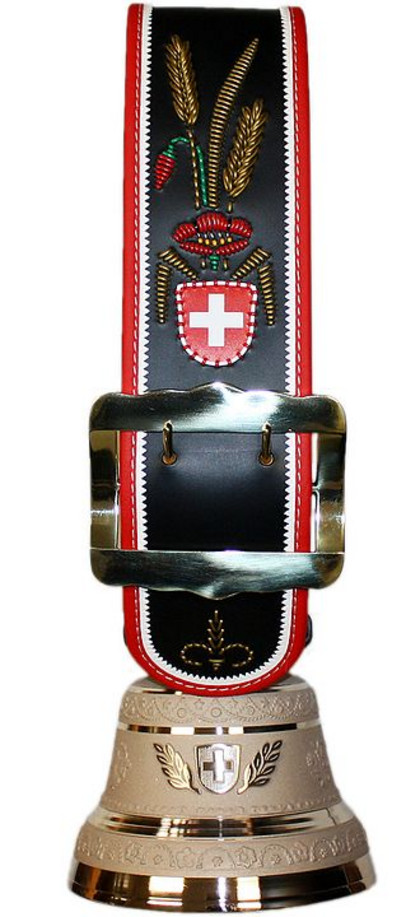 Typically Swiss prizes
At least 60 typically Swiss prizes are up for grabs in a free draw for all those who take part in our reader survey. These include exclusive Swiss-made items such as a genuine handcrafted cowbell from Glockengiesserei Berger, a Bärau-based bell foundry that has been operating since 1730, as well as a number of Appenzeller belts ("Chüeligurt") produced by Daniel Fuchs, a craftsman known locally as a Sennensattler, and a Swiss silk scarf from leFoulard (lefoulard.shop), printed in the canton of Glarus. Other typically Swiss prizes include knives and pocket knives from Victorinox as well as leisure products from Swiss mountain sports brand Mammut, not to mention some exceptional cookbooks from Betty Bossy and the AT-Verlag publishing house. The total value of the prizes at the time of going to press was 3,000 Swiss francs. We have published a list of all the prizes at www.revue.ch.