Swiss devotion
22.05.2018 – Stefan Strittmatter
This has never been done before: soul from Switzerland – and in dialect too. And not simply the sterile, glossy dance music that has appeared in the charts under this name for a number of years. Rather, it is the kind of authentic soul that emerged from rhythm 'n' blues in the late 1950s.
The music of the Schaffhausen group Min King is a delight. The quintet play with great devotion and their most potent weapon – the voice of Philipp Albrecht – is always at the heart of the rousing arrangements. Thirty-something Albrecht's vocal talents span the full gamut of the genre, from painful yell to soulful whisper. Indeed, he sounds so relaxed and credible it is as though soul had only ever been sung in the pithy Schaffhausen dialect rather than the lilting English of black Americans.
Min King make audiences sit up and listen. Their single "Bluemewäg" has been enlivening the playlists of national radio stations since 2012, and their album of almost exactly the same name – "Am Bluemewäg" – entered the Swiss charts in its first week, albeit only in 86th position. There are a number of reasons why it has taken Min King five years to follow up with "Immer Wieder". Firstly, the band took some time out after an extended tour, front man Philipp Albrecht tested the waters as a solo artist with the dance hall track "Fründin", and a slight change of style had to be made for the second album.
On "Immer Wieder", Min King sound much less like a sumptuous soul band from the Sixties, instead leaving more space between notes. "Meisli" is a lingering Blues track in a minor key performed completely without a refrain. "Bisch Immer No Da" is a reggae number on which the rush of the Rhine Falls can be heard. While "Teil Dich Mit" is a gentle 6/8 beat song with a Nancy Sinatra guitar. In the title track, Albrecht sings about going round in circles and never "finding a way out".
Overall, the band seem more laid back on their second album, and their sound is warmer – like an after-hours party that you would really like to be invited to. Even though there are no big hits like "Bluemewäg", the path taken by Min King is still very much one worth following.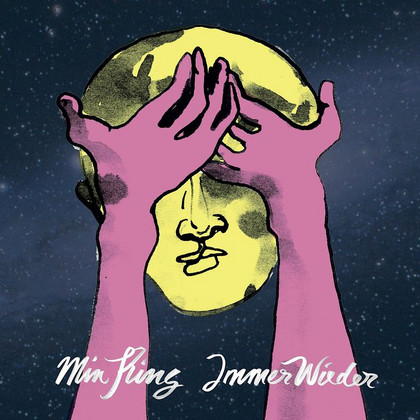 Min King: "Immer Wieder," Irascible 2017.