Soul for newcomers
29.07.2016 – Marko Lehtinen
His soft but equally cool look is familiar to the Swiss, as is his passionate but controlled voice. Seven has been influential in Swiss soul music for years, an equally impressive and contradictory figure, always likeable but somehow unapproachable and impenetrable. For some his brand of soul is movingly beautiful, for others it is too clean-cut and simply too Swiss.
In any event, the 37-year-old singer from Wohlen is celebrating 14 years of major success at home. He has released ten studio albums to date, which, from the second album onwards, have all made the charts. His latest release "Back Funk Love Soul" even topped the Swiss charts in 2015. He has also produced three live albums over the years, which highlight Seven's incredible on-stage qualities.
His ability is plain to see, and the artist is taking stock of his achievements for the first time with a "Best Of" album. It contains 19 tracks from 2002 to 2016, including the stand-out singles from "Synthetic Soul" to "Walking With You" as well as two intriguing duets with Omar and Talib Kweli as well as a less appealing collaboration with Stefanie Heinzmann. For dyed-in-the-wool fans, the album is also available as a double CD with 16 bonus tracks, some of which are live or unplugged.
The new "Best Of" album is a coherent compilation for anyone who has only just discovered Seven or who would like to, and there have probably been quite a few in that category lately. Last spring, the performer appeared on the German programme "Sing meinen Song – das Tauschkonzert". In the show, which aired on Vox, singers from different genres met at a remote location to interpret the songs of the others artists in their own way – with a backing band but no audience.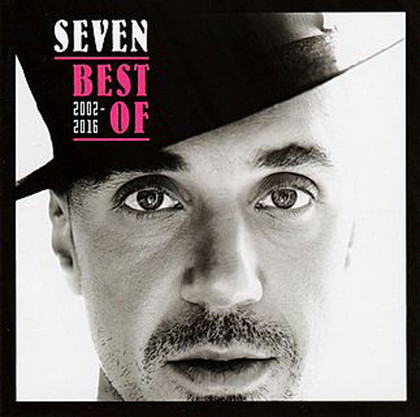 SEVEN: "Best Of 2002–2016", Sony Music
This enabled Seven to attract major attention beyond Switzerland for the first time. His recent albums were released in Germany, but the public has only really become aware of him now. In light of this, the timing of the release of the "Best Of" album is surely no coincidence. It is probably intended to open up the German market and could ultimately mark the beginning of a new chapter in Seven's career.