Alberto Nessi | Partisans and other stories
28.09.2016 – Ruth von Gunten
Alberto Nessi's "Miló" collection of stories, published in 2014, is finally available in German. The protagonists of these 18 stories live on the border between Italy and Switzerland.
In the first such tale that takes place in Geneva before the start of the Second World War an Italian immigrant ekes out a meagre living rolling cigars and worries about her son Miló in prison. Having subsequently been extradited, Miló wanders around Italy doing various odd jobs. In September 1943, he goes underground and dies in the mountains fighting the fascists.
The author visited his widow and brings her memories to life: "Seeing him up on that scaffolding, she fell in love with him because he was a free young man." It is a wonderful declaration of love in this war-ravaged era. Further tales about male and female partisans follow, combined with those of men and women alive today. These are the stories of the so-called "little people" who will never be famous. And yet they are swimming against the tide, showing bravery by refusing to abide by social norms, biding their time in abandoned Ticino villages or seeking a better life as migrants.
You can sense that Alberto Nessi is a good listener and always puts a person's inner life centre stage. "Forever", an homage to his father, is a gem. Nessi's portrayal of his father, who died at an early age, is clear, almost detached. Perhaps that is why it seems so close and tight. His comment "or maybe you saw me here, completing your work as a chronicler" is evidence of a close inner connection between father and son.
Nessi is indeed a chronicler through his stories, which shine a spotlight on resistance, bravery and thus freedom. Sometimes they drift into his protagonists' dreams, thus attaining a wonderfully lyrical side.
This is therefore a volume replete with poetry that, thanks to Maja Pflug's sensitive translation, is also a delight to read in German. Maja Pflug has been translating Italian literature into German for many years. In 2011, she was awarded the German-Italian Translator's Prize for her life's work.
Alberto Nessi, born in 1940, returned to his native Ticino after completing his studies in Fribourg. He taught in Mendrisio, wrote for newspapers and worked as an author. In February 2016, he became the first Italian-speaking author to be awarded the Swiss Grand Prix for Literature for his life's work.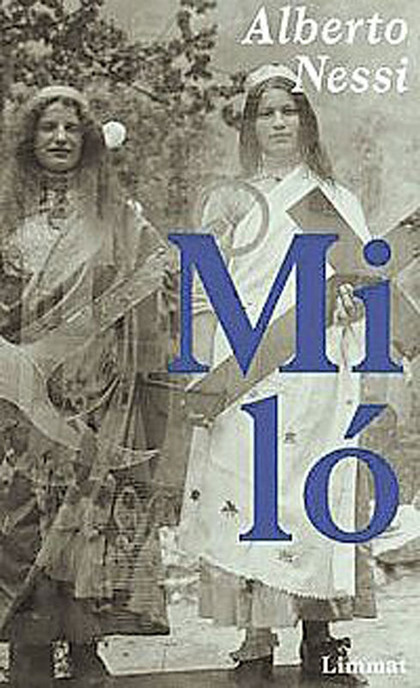 Alberto Nessi: "Miló". Translated by Maja Pflug. Limmat Verlag, 2016. 232 pages, CHF 34.50, EUR 34.50
Published in Italian by Edizioni Casagrande, 2014.