Paul Collier | Overcoming anxieties with ­sober-mindedness
17.03.2015 – BARBARA ENGEL
Immigration is currently a highly emotive issue. The debate is dominated by fears rather than facts and stoked by dramatic images of refugees in the Mediterranean Sea and illegal immigrants in the southern USA. In his book "Exodus", the British development economist Paul Collier tackles the issue from various perspectives. He firstly outlines the story of his grandfather Karl Hellenschmidt, who left Germany to escape poverty and moved to Bradford in the UK. This is a clever introduction because it is touching on a human level and illustrates that immigration is not a new problem. The book covers many aspects, including integration as well as the deficiencies and gaps created in poor countries as a result of emigration, known as the brain drain. Collier is no ideologist but an academic able to observe and analyse problems objectively. His analysis suggests that mass migration is a temporary phenomenon and will end once prosperity is better distributed. The book, which came out in English in 2013 but is now also available in translation, is an absolute gem.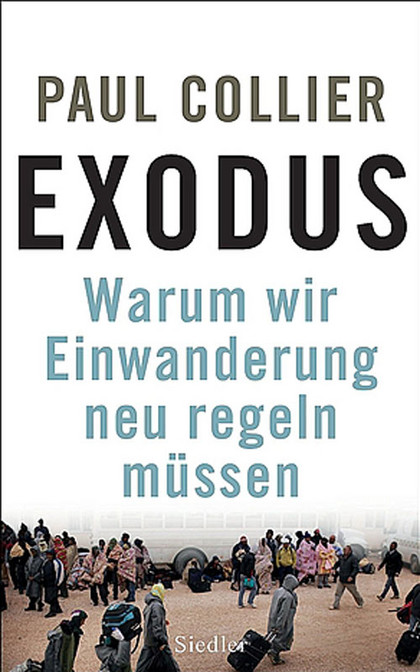 Paul Collier:"Exodus"; Siedler-Verlag, Munich 2014. 320 pages; CHF 32.90, EUR 23.
Paul Collier:"Exodus. Immigration and Multiculturalism in the 21st Century" Allen Lane 2013; EUR 19.