On a journey of discovery through the States
17.03.2016 – Marko Lehtinen
There was great excitement when Anna Rossinelli announced her new project. She was going to spend three months travelling around the US with her band to do some research into the roots of rock music, to gain inspiration from gospel and blues and to finally go into the studio in New York to immortalise the result in a documentary film and an album.
So far, so good. However, the vocalist from Basel wanted to fund the project through crowdfunding and to essentially go on the trip using an advance from her fans. This resulted in an absolute furore. Why should her fans pay for her journey of self-discovery through the US with tens of thousands of Swiss francs? Almost every newspaper covered the story, and the lead singer, who has become a seasoned pro since her appearance on the Eurovision Song Contest, was forced to think twice.
They nevertheless got the money together, and Rossinelli and her fellow musicians, Manuel Meiser and Georg Dillier, set off on their pilgrimage across the Atlantic. They sang with a gospel choir in Dallas, jammed with a busker in Los Angeles, listened to brass bands in New Orleans, played with Joe Cocker's former keyboard player, met countless other musicians and captured these encounters on tape. They then recorded their new tracks in Wall Street, drawing upon moments from their travels.
An album was produced from the "Takes Two to Tango" project which reveals a more mature Anna Rossinelli – it is the work of a woman who skilfully shifts between alternative pop and singer/songwriter, stands out through her extremely expressive voice and has finally cast off her girlish attitude.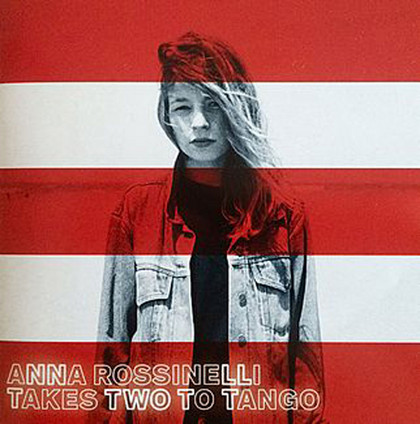 Anna Rossinelli: "Takes Two To Tango", Universal Music
The ten tracks also work well as a single entity, which is no mean feat considering how they arose. The recordings of guest singers, harmonicas, choirs and guitars are subtly blended into the material and do not become an end in themselves. However, "Takes Two To Tango" does not really sound as American or "black" as Rossinelli's previous music. It is an exceedingly Swiss album, albeit a very good one. As to whether the controversial, expensive trip to the US and all the uproar has paid off, this remains to be seen.