Old-school hip-hop
22.07.2020 – Marko Lehtinen
Swiss-German rap ceased being a novelty a long time ago. Be that as it may, it feels strange that the Swiss-German pioneers of yesteryear are now forty-something dads – so seemingly ingrained is this musical genre in youth culture.
The men from Berne rap collective Chlyklass belong to the mature generation. The group's individual members had already made a name for themselves at the time of their first album together. "Ke Summer" (No summer) was released in 2005, after which the rappers went their separate ways. It took ten years for Chlyklass to make their follow-up record "Wiso immer mir?" (Why always us?).
The crew have now teamed up again, comprising rap formations Wurzel 5 and PVP as well as solo artists Greis, Serej, Baze and Diens. Their third album "Deitinge Nord" – named after the Deitingen Nord motorway service station – is proof first and foremost that age is no barrier to producing rap music of the highest quality. The rhymes still flow, the rhythms are spartan. Chlyklass remain faithful to their roots, showcasing old-school rap at its best. These guys have been around the block and back – and it shows with each accomplished beat. Many of the lyrics also attest to the band's maturity. Chlyklass know they are no spring chickens anymore. They look back and compare what the rap scene used to be like to what it is now. Their conclusion? "We're doing the same good shit as before!" Keeping it real is one of the most important virtues in rap.
Chlyklass naturally do like to brag, but this is part and parcel of the hip-hop persona. They also rap about some of life's more mundane matters. In "Nid üses Revier" (Not our territory), they tell the story of a father who projects his desire for freedom onto his dog. He sends the dog away and imagines his canine friend surviving in the wild as a wolf.
The 11 members of Chlyklass have adapted their narrative to the more grown-up world that they now inhabit. "Deitinge Nord" is a witty, direct, intelligent and timeless album that proves how old-school Swiss-German hip-hop can age gracefully without losing its relevance. These particular forty-somethings have never been more alive and kicking. Nor, in their best moments, have they ever sounded more polished.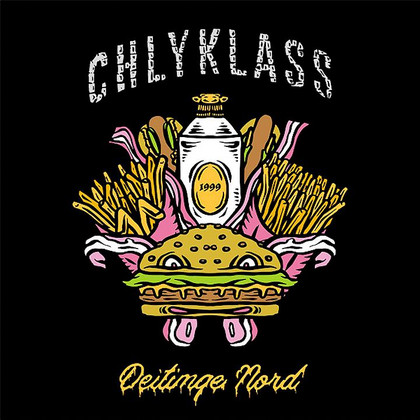 Chlyklass: "Deitinge Nord". Chlyklass Records, 2020