New fighter jets for Switzerland
22.07.2020 – Mireille Guggenbühler
Should Switzerland spend six billion francs on new fighter jets? Swiss voters will make their decision on 27 September 2020. It is a hotly contested issue, not least given the 'crash landing' suffered by the Federal Council six years ago.
The flight characteristics of the F/A-18 are well suited to Switzerland's natural topography. Narrow mountain valleys and very short runways are no problem for this US-made Boeing aircraft. This, at least, is what the Swiss Air Force thinks. However, both the F/A-18 fighter jet and its counterpart the F-5 Tiger (made by Californian manufacturer Northrop Corporation) are past their best and need to be replaced.
Federal Councillor Viola Amherd (CVP), who has headed Switzerland's defence ministry since the beginning of 2019, made her position clear shortly after assuming her role. She said that the purchase of new fighter planes is key to the future of the Swiss Armed Forces. Apart from buying new jets, modernising Switzerland's air defences also means investing in a new ground-based air defence system – without which the armed forces would be "unable to protect our country and people from airborne attacks".
Parliament shares this assessment. Majorities within the Council of States and the National Council support Amherd's wish that new fighter aircraft be procured for no more than six billion Swiss francs by the end of 2030. This investment would entail a compensatory arrangement, whereby the foreign companies chosen to deliver the fighter jets would have to do business in Switzerland equating to 60 per cent of the contract value.
Opposition to the aircraft purchases comes from outside parliament. The Group for a Switzerland without an Army teamed up with Switzerland's left-wing parties and pacifist organisations to force a referendum on the matter, meaning that voters can now approve or reject the necessary six-billion-franc credit and the compensatory arrangements on 27 September 2020.
No to the Saab Gripen
This is the second time within just a few years that Switzerland's voters will have decided on whether the government can buy new fighter planes. Voters blocked the deal to purchase 22 Swedish Gripen fighter jets from Saab in 2014, with 53.4 per cent voting no. Just as now, it was the Group for a Switzerland without an Army and other organisations that had called a referendum opposing the transaction. Their main argument was that the Gripen would turn out to be much pricier for Switzerland than the quoted 3.1 billion francs, and that the existing fleet of F/A-18 fighter jets would suffice for aerial policing operations. They also said that it was unclear whether the new Gripen model – still in the development stage – would ever fly.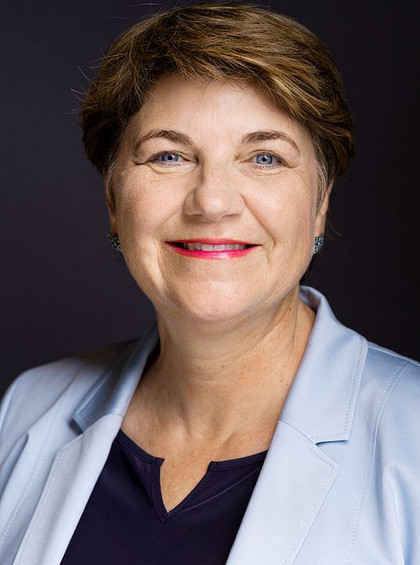 For Viola Amherd, the fundamental issue is whether Switzerland still wants an air force at all. Photo: Keystone
Six years on and things have changed. Whereas in 2014 the onus was on replacing Switzerland's Tiger jets first of all, the fundamental issue now – at least according to the government – is whether the country still wants an air force at all. Compared to six years ago, the Federal Council has also taken a different approach by choosing not to earmark any particular successor model. The government has learned from the 2014 debacle: back then, aviation specialists called the Gripen 'half-baked'. The defence minister at the time, Ueli Maurer (SVP), came under fire as boardroom infighting spilled over into the public domain. It therefore came as no surprise when the electorate said no.
Amherd has widespread support
Another difference is that the current defence minister, Viola Amherd, is very popular in the opinion polls. The fact that she is well liked makes it easier for her to fight the Swiss Air Force's corner beyond the usual conservative and centre-right spheres. And her messages seem to be working: a 2019 survey by ETH Zurich suggested that a majority of Swiss regard the armed forces as a necessity and believe that only just enough or even too little is being spent on defence.
Amherd's military-sceptic opponents could have their work cut out this time, it appears. Referendum committee member Lewin Lempert disagrees, insisting that there is a very strong case for voting no. "The government is going into this venture blindly because it doesn't know the aircraft model," he says. The new fighter jets could also cost around 24 billion francs over their entire lifespan, he adds, claiming that figures from other countries back up this estimate. Furthermore, Lempert believes that it is hard to justify spending six billion francs on fighter jets during the current coronavirus crisis.
Whose arguments will hold sway? We will see in autumn.