Martin R. Dean | Starting again
05.08.2022 – BEAT MAZENAUER
One moment of inattention. An unfortunate accident. Then life is changed forever. Artist Samuel Butt, a man in the rudest of health, experiences that moment himself. Waking up tied to an operating table, he learns that he is partially paralysed. Standing there is friend Florian Füssli, who was one of the surgeons who operated on him.
Extreme circumstances put a friendship to the test in Martin R. Dean's latest novel "Ein Stück Himmel" (A piece of heaven). Sam and Florian have lost touch in the preceding three years. Their unexpected reunion brings back memories, but also highlights how different the two essentially are. Freedom-loving Sam finds it hard to come to terms with his paralysis. Dependable Florian tries to help in any way he can. Both have been like that since they were at school together.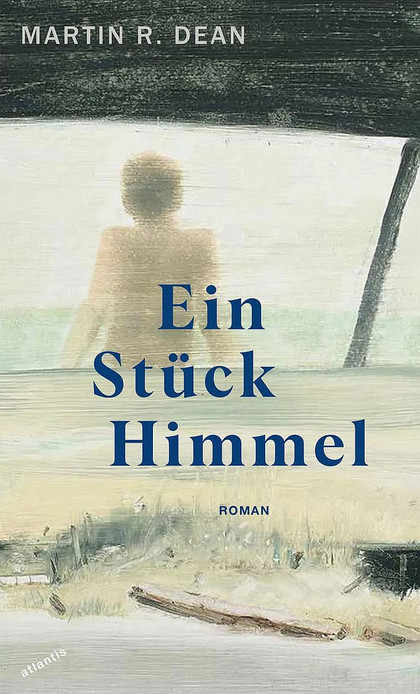 MARTIN R. DEAN: Ein Stück Himmel. Novel. Atlantis Verlag, Zurich, 2022
Using interweaving narrative perspectives, Dean describes Sam's frustration at trying to get used to life in a wheelchair after his accident. Florian tries to be of assistance. In the end, he and Sam travel together to Portugal in the hope of reviving their old companionship. Easier said than done. Failed artist Sam is still as bolshy as ever, whereas Dr Florian sees himself as a subservient cog in the healthcare industry. You need to hurt in order to heal, he likes to say. Sam rebels against this notion, because complete freedom means everything to him.
Both share an inner disquiet. Shy and retiring Florian envies his friend's vitality, while past failures eat away at Sam. His artistic career has never really taken off, and all that he has left is freedom – and love.
"Ein Stück Himmel" subtly explores and puts this difficult interaction deliberately into a somewhat uneasy context. A moment of inattention can turn a life upside down. Dean expands adroitly on this message, forcing us to confront an experience that could happen to any one of us at any time. How would you cope? Would you resist, as Sam does? Or would you follow Florian's advice and humbly reconcile yourself to your new life? We keep revisiting these questions to the bitter end. The story's comforting showdown merely serves as a flashback to a time when things were better.