Claude Cueni | Luck – what's that?
31.07.2018 – RUTH VON GUNTEN
"'Now you've got your life back.' 'What life?' I looked down at the park, (…), the people (….); they all had a plan, whereas I had none."
This is how the novel about Lukas Rossberg begins. He was seriously injured after being shot in the head and through the lung as a bystander in a casino robbery. After seven years in a coma and extensive rehabilitation, he is about to resume his old life. He is going back to a world that did not expect his return. His girlfriend has left him, his company no longer exists and in his career as an IT specialist he now belongs to the old school. The long-term effects of his injuries and pain also blight his everyday life. A former colleague, Robert Keller, who is now director of the lottery company for whom Rossberg once developed software programs, gives him a job. His task is to break the good news to people who have just won millions on the lottery – he is the man who delivers good tidings. Rossberg soon realises that Keller does not have a clear conscience and is not telling the truth about events on the night of the robbery. He starts to do some investigating and before long discovers irregularities and even criminal activities at the lottery company. Rossberg attempts to get to the bottom of the story and to find some peace of mind.
The author Claude Cueni is known to a wide audience for his lengthy, mainly historical novels. Readers will want to read more after finishing this 275-page novel, despite the first-person narrator not enjoying much good fortune and the lack of a happy ending. The budding romance, which is not without problems, between Rossberg and a saleswoman produces a feel-good effect. Cueni, who suffered from leukaemia several years ago, masterfully draws on his own experiences in life and work without being melodramatic or moralising. In an interview he revealed that he wanted to write intelligent, entertaining novels. He has done so with aplomb here.
Claude Cueni was born in 1956 into a French-speaking family in Basel. After leaving school, he travelled around Europe earning a living from casual jobs. In the 1980s, he started to make a name for himself as an author of novels, radio and theatre plays and later also as a screenwriter for film and television. He also developed computer games and founded a successful software company. His novels have been translated into many languages. The author lives in Basel today.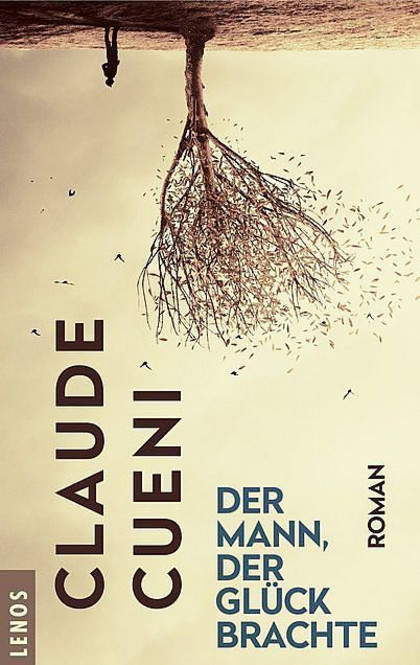 Claude Cueni: "Der Mann, der Glück brachte", Lenos Verlag 2018, 275 pages; CHF 29.90, € ca. 23.90