Nik Bärtsch | Improvised modules
09.12.2021 – MARKO LEHTINEN
Nik Bärtsch – the inspiration behind combos Ronin and Mobile – has long been one of the linchpins of the European jazz scene. However, "Entendre" marks an important step in the Zurich artist's career. It is Bärtsch's first-ever solo album after a series of 12 previous recordings. It also represents his first collaboration with iconic German record label ECM. In the 1970s, ECM began championing the pioneering, ethereal soundscapes that have transformed the genre of jazz. Keith Jarrett's legendary "The Köln Concert" was released by ECM, as were albums by Jan Garbarek, Ralph Towner and Eberhard Weber.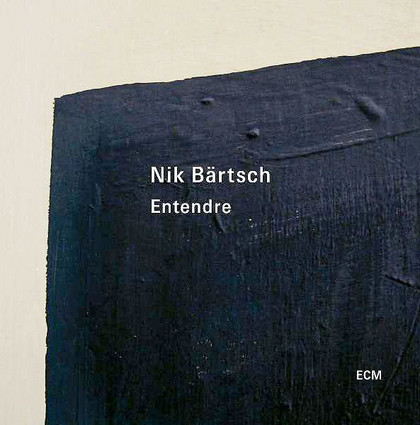 Nik Bärtsch: «Entendre». ECM, 2021.
The fact that ECM has released "Entendre" is a compliment to Bärtsch, whose music fits perfectly into the label's portfolio. His is a brand of jazz that breathes and flows. That fills time and space, unfurling a mantra-like intensity. Recorded in the rounded acoustics of the Stelio Molo auditorium in Lugano, the album consists of six tracks, five of which the 50-year-old musician refers to as "modules". The sixth piece is called "Déjà-vu, Vienna". Bärtsch prefers to work to set pieces and cues, building on these repetitively instead of following composed arrangements – full of hypnotic and groovy rhythms, imbued with both a clear structure and a free spirit. Controlled and ecstatic at once, with generous scope for improvisation.
"My music shows a close affinity with architectural spaces, following the principles of repetition and reduction as well as intertwining rhythms," he says. "Listening to music can be like exploring a room in a house." A deep statement that belies the immediacy and intuitiveness of Bärtsch's music.
Photos Christian Senti
"Entendre" also exudes a somewhat mystical energy in its trance-like quality, as do so many of the pianist's other works. Wearing black and resembling a Zen monk with his shaven head and thin strip of beard, Bärtsch visually underscores this impression every time he walks on stage. This translates into a coherent whole. ECM's involvement makes perfect sense and is fully deserved.