Lea Maria Fries | From light to music
07.06.2021 – Marko Lehtinen
A 22° halo is a ring of light that forms when direct sunlight is refracted in millions of ice crystals suspended in the atmosphere. Swiss singer Lea Maria Fries has put this visual phenomenon into music on her debut album. Her band – also called 22° Halo – is a combo whose sound really does conjure up the light and purity suggested by the term.
Fries hails from Lucerne. She completed a degree in jazz vocals at the Lucerne School of Music in 2014, then lived in Zurich and Berlin. Her current home is Paris, where she also performs in other formations besides 22° Halo – Gauthier Toux's Trio being one of them. "Light at an angle" was recorded live two years ago in just two and a half days. However, Covid-19 meant that its release has been delayed until now.
It was worth the wait. Fries has produced a delicate vocal jazz album of great acoustic appeal. Her voice exudes urgency, maturity and depth – with a controlled fragility on the higher notes. Her singing is gratifyingly free of affectations. French pianist Gauthier Toux and Swiss companions Lukas Traxel (double bass) and Valentin Liechti (drums) complement the front woman with creative restraint.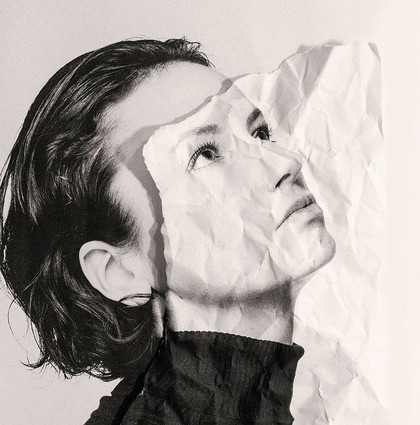 22° Halo: "Light at an angle". Prolog Records, 2021.
This is an album of gentle tones. The ten tracks have a fluent, intimate and timeless quality. Yet the music does so much more than go through the motions. The compositions are too sophisticated and the arrangements too refined for that. And occasionally the band lets fly at just the right moment – as in "T = G", a piece that brings noisy post-rock to mind for a moment. Elsewhere, the sound is more singer-songwriter pop than jazz. Subtle electronic pulses lend an experimental twist.
These organic-sounding departures from the conventional are what elevate 22° Halo to a higher plane than that of your average jazz combo – and will attract a wider and younger audience. This work is a welcome light in dark times – with Lea Maria Fries a star who should illuminate the Swiss jazz firmament for many years to come.