Electro-pop stalwarts play it safe
16.09.2020 – Marko Lehtinen
Yello are a veritable institution – and both members of the duo have well-established, clearly delineated roles. The process of making a new album begins with Boris Blank tinkering with new sounds in his studio. This can take months or sometimes even years. It is over to Dieter Meier once the music has a fixed structure. Meier takes the material and travels to the other side of the world to write the lyrics. Yello work in stages, not together. It always seems to have been like this. You could also say that their artistic output has barely changed over the past 42 years.
Their new studio album "Point" cements this impression. For example, opener "Waba Duba" immediately revisits the past with its signature skittish tribal loop. Blank's synthesiser rhythms sound vaguely like baritone saxophones – another Yello affectation. Mix in the odd vocal sample, and what we have is instantly reminiscent of the epochal electro track "Bostich" (1981) or international hit "The Race" (1988). The only difference is that Dieter Meier's own voice sounds quite unfamiliar, for once lacking its inimitable breathy whisper and mellow depth.
"Point" contains most of the usual fare, even if Blank's computer seems to have pimped the beats somewhat. It is an album with that customary sense of fun and effortlessness, sometimes zany but hardly ever absurd, and always slightly sterile and intellectual – typical Yello, in fact.
Are the duo simply sticking to their guns, or is this self-plagiarism? Whichever way you look at it, Yello's reassuringly accomplished "sameness" comes as no surprise. Nevertheless, the danceable electronic mid-tempo number "Way Down" proves that Blank and Meier can mix things up when they want. Barely recognisable as a Yello song, the track actually contains something sounding like genuine lead vocals. "Big Boy's Blues" is another departure – a big, brash track with banging drums and edgy guitar samples. You could almost call it rock and roll.
While these exceptions constitute the album's highlights, most of the 12 songs have a familiar air about them. The duo have recycled themselves and, for the most part, are no longer up to speed with the times. This is unlikely to concern their loyal fanbase. Yello are unlikely to attract many new followers with their latest effort either.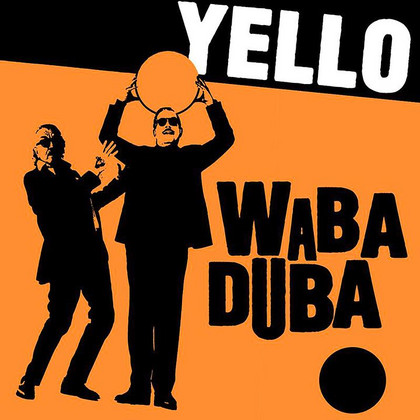 Yello – "Point". Universal Music, 2020