Discussion
09.12.2022
Tensions between the EU and Switzerland are harming Swiss research and prompting fears of isolation. This topic, discussed in the previous issue, met with keen interest from many of our readers, who commented enthusiastically on Switzerland's relations with the EU. This messy situation continues to this day. Livia Leu, Switzerland's most senior diplomat, went on record only recently as saying that there were no signs of a new start to negotiations with the EU in the foreseeable future. The European Commission is not yet ready to negotiate, in Leu's view.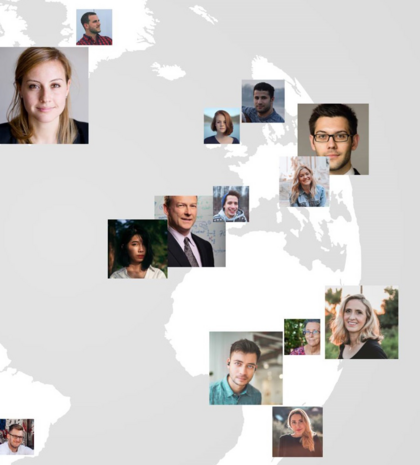 We very much welcome your comments on revue.ch. You can also share your opinions on the community discussion forum of the Organisation of the Swiss Abroad (OSA). Link to the SwissCommunity discussion forum: members.swisscommunity.org/forum
Swiss scientists fear isolation
The article leaves open how Switzerland lost its status of associate with the EU. It was the Swiss people themselves who decided this, by popular vote. Now, they are reaping what they sowed! I deeply regret the anti-European sentiment in Switzerland. I sympathise with the EU, which has consistently leaned away from cherry-picking in its policies, whether with Switzerland or with other countries.
What this excellent article shows comes as no surprise to me: the European Union is behaving like an imperialist organisation.
This is a typical example of another own goal for Switzerland. Accepting certain EU rules doesn't mean joining the EU. Sure, there are problems in every country. Having spent several years living in Spain, and having lived in France since 2016, I've seen this myself. But despite everything, I far prefer living in the EU to living in Switzerland, and I find that sad. It's a shame for Switzerland to not seize at least a few opportunities for approval.
Only research at European level will provide the possibility of effectively surviving against powers such as China, the United States and others boasting resources against which even a rich Switzerland will not be able to contend. If Switzerland has been able to fare well in the world until now, it is certainly not through withdrawal, but thanks to its openness to the world, its acceptance of people on its soil who have come to enrich the land with their skills, and its ability to exchange. Seeking to have everything without giving anything in return is a surefire way to end up losing everything, sooner or later. CERN is a wonderful example of shared success, co-built on a European scale. Switzerland would never have managed this alone.
This is the result of Switzerland always trying to be different and better than the rest of the European countries. It is time to become a member of the EU team.
Switzerland needs to be independent in its relations with other countries, especially with Europe. The world is about to change dramatically and Switzerland has to have the ability to coordinate its national interests, especially with regard to technology research. Europe and the USA are weakening and some other countries will prevail - India, Brazil and Israel are all potential partners for future research and development.
Why are new oil-fuelled heating systems being installed again?
Great article. Shame Switzerland came out against the CO2 Law in 2021. That means Switzerland will continue to depend on expensive fossil fuels from totalitarian regimes.
I can understand that a lot of homeowners have to watch their spending. Heat pumps are expensive and they're not subsidised enough by the state. The price of electricity has its part to play too. Everything is supposed to be electric, but there's apparently not enough electricity to go round and, above all, it costs too much.
We should finally break away from this "lawnmower approach" of treating all property in the same way and actually start optimising the south-facing roofs of new houses and adapting building regulations accordingly.
The less reliant we are on the outside world, the better. The worst example of this is the Russia/Ukraine war that's currently going on. Therefore, the best way forward is to make plans for the future without wasting any time.
The Helvetic unity of the "Fifth Switzerland"
An interesting study, which introduces you to the Swiss Abroad over 55. I have been living in Spain for over 36 years, and have therefore spent over half my life in another country. That said, I still feel very attached to Switzerland. Something that makes me particularly happy is that my children, who have never lived in Switzerland, are the biggest Switzerland fans you could imagine. They even know the line-up of the Swiss national football team off by heart...
The cost of living in Switzerland is higher than in a lot of other countries. For any Swiss person looking to spend their retirement abroad, this is typically not a problem from a financial point of view. The other way around, however, is a different story.
I left Switzerland at 59 years old. Here in Thailand, I'm living out the best years of my life. I don't miss Switzerland at all. On the contrary, I'm very pleased that I don't live there anymore. In fact, I've never felt "proud" to be Swiss (as it's not something I've deserved: I was born there…). I have no nationalist feelings. I like Federer because of his character, not because of his nationality. Thailand is my country now. Over here, I've been able to buy a house with a little garden and a swimming pool. Impossible in Switzerland. And we live comfortably together, the two of us, on less than CHF 3,500.