Charles Linsmayer | Giving Swiss literature a chance
01.07.2022 – BEAT MAZENAUER
The Federal Office of Culture honoured Charles Linsmayer in 2017 for his services to literature. A recently published book impressively illustrateswhy Linsmayer received this accolade in the first place.
Charles Linsmayer is the custodian of Swiss 20th-century literature, diligently reviving the memory of literary works that have long since disappeared from print. "Giving books a second chance" was the title of a 1999 exhibition showcasing his editorial work. During a 40-year career as a literary publicist and publisher, Linsmayer has indeed given countless forgotten authors a second chance to be discovered.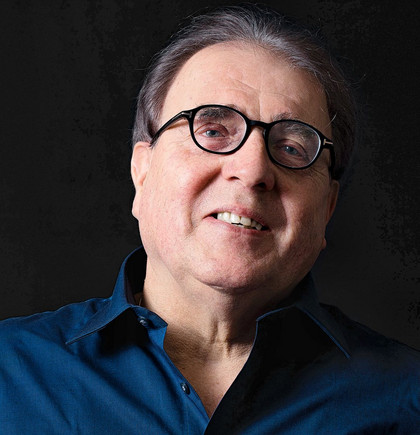 Charles Linsmayer: "Cécile Ines Loos, Cilette Ofaire and Orlando Spreng have no lobby. I see myself as their advocate or posthumous brother."
But archival work is just one string to his bow. As literary editor of the Berne newspaper "Der Bund" (1992–2002), and then on a freelance basis, Linsmayer has been writing book reviews and profiling authors for many years, demonstrating the profound erudition with which many readers of "Swiss Review" will be familiar. What he possibly loves doing even more than both of these activities is interacting and engaging with authors directly. In 2011, he hosted a series of talks at Restaurant Europa in Zurich entitled "Bei Charles Linsmayer zu Gast im Europa", while the following year saw him inaugurating the "Hottinger Literaturgespräche", a series of dialogues with Swiss authors. As he himself puts it: "After decades spent reviewing contemporary Swiss literature in a somewhat detached manner, I finally had the pleasure of meeting the authors in person. Many of them became personal friends."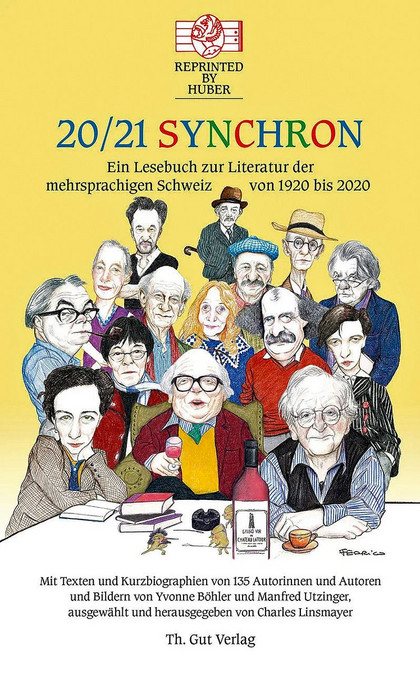 Charles Linsmayer (publisher): 20/21 Synchron. Lesebuch zur Schweizer Literatur der mehrsprachigen Schweiz von 1920 bis 2020. Th. Gut Verlag, Zurich 2022. 574 pages, CHF 39.
Linsmayer has now conceived and published "20/21 Synchron" – an extensive book that bears testimony to his deep knowledge of Swiss literature. In the epilogue, Linsmayer underscores how enriching his relationship with literature has been, both as a reader and a critic. This 570-page tome bridges the gap between the old and the new, documenting and showcasing the best that Swiss literature has to offer. Essentially, "20/21 Synchron" is a roll call of the Swiss literary scene of the past 100 years. Linsmayer presents 135 different authors, profiling them briefly and publishing original excerpts of their work. The line-up includes Melinda Nadj Abonji, Matthias Zschokke, Meinrad Inglin, Meral Kureyshi, Dorothee Elmiger, Alberto Nessi and Neuchâtel native Cilette Ofaire, who spent many years in the South of France. The latter two names are important to mention. Linsmayer has always tried to engage with the literature of French, Italian and Romansh-speaking Switzerland, highlighting such hidden pearls as Luisa Famos and Orlando Spreng. "Synchron 20/21" pays due respect to authors from all of Switzerland's language regions.
Charles Linsmayer is a passionate literary advocate with an acute awareness of his readers. Academic aloofness has never been his style. He is a careful reader and an insightful scholar – the last thing he wants is to come across as a sniping critic or know-it-all. His anthologies, profiles, book reviews, and book talks are all meant to serve the purpose of making people read and appreciate literature. This is why "20/21 Synchron" is the epitome of literature lover and patron Charles Linsmayer.
"Swiss Review" is giving away three copies of the book. Enter our draw for a chance to win one of them. Simply send an email quoting "Synchron" in the subject line. No correspondence will be entered into regarding the draw.