Monique Schwitter | A woman and her lovers
29.01.2016 – Ruth von Gunten
"How many love affairs does one have? Oh, grandmother, what does love mean? How can it come and go?" The first person narrator ponders such questions in the novel "Eins im Andern" in which she recounts her relationships with men. There are twelve, like the number of apostles in the Bible. She starts off with her first love whose name she googles only to discover that he committed suicide. This triggers a significant chain of events for the narrator who is married and lives with her husband and two small children in Hamburg. She faces up to her past but also has to deal with her marital crisis. Will she overcome the crisis after escaping to her old home in Switzerland and manage to come to terms with the death of her brother at a young age? Will she find answers to her questions?
The author Monique Schwitter reveals much about herself here. The novel is based on autobiographical experiences but is enriched with fictional male characters and tales. The author is very inventive and plays with surreal elements, such as imaginary Morse code sounds and a flying penguin. There are many literary influences – which Schwitter, as a trained author and director, is able to draw upon to the full. The narrative levels switch between past and present and overlap one another. However, the scenes are only loosely in order and are not very interwoven. The novel depicts the life of a modern woman in her early forties and her search for the meaning of love and her coming to terms with loss. The first and final chapters are very convincing but the others seem very contrived and barely rounded. The narrative language often slips into banality.
Monique Schwitter, born in Zurich in 1972, today lives and works in Hamburg as a freelance writer. She was awarded the Swiss Book Prize for "Eins im Andern" in November 2015. Each year a jury of experts presents the award to the best newly published piece of prose or essay by a Swiss author at the international literature festival in Basel. The prize was established in 2008 by Literatur Basel and the Swiss association of booksellers and publishers.
The prize-winning author has had short stories, a play and several novels published. The collection "Goldfischgedächtnis" (Mémoire de poisson rouge) has also been translated into French.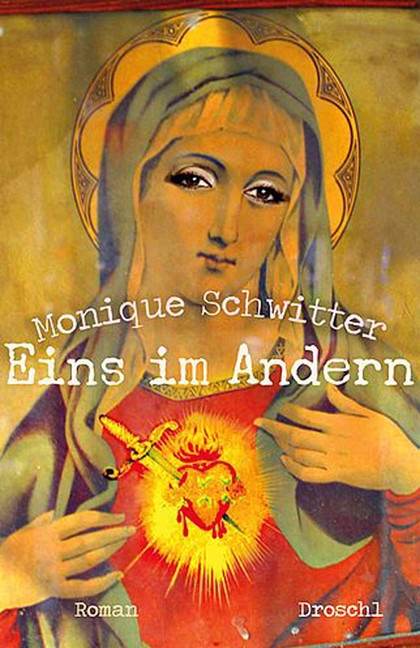 Monique Schwitter: "Eins im Andern"; Literaturverlag Droschl, 2015; 232 pages; CHF 27.90; around 19 euros